2020 was a difficult and strange year. So strange that many events occurred that would be considered unique on their own but were overshadowed by the (hopefully) once in a lifetime event of a global pandemic. We won't rehash everything that happened, but things got so weird that there were literally 'murder hornets' causing problems in some areas of the world. Making it stranger still was the dichotomy between the struggle we all saw in the 'real world' contrasted by financial markets hitting new highs in the middle of the pandemic. This created a strange situation where investors may have fared quite well while job losses were spiking and uncertainty has never been higher. In fact, if an investor came out of a cave in 2021 and just looked at a market chart over the past year, things would look fairly normal. As we all know, this was far from the truth.
With that said, we think there are a lot of things that we can be optimistic about. As a species/society, the world came together to find a vaccine and so far, have succeeded in doing this in a timeframe most thought impossible. If you were not optimistic on the potential behind human innovation and ingenuity, it should be hard to continue holding that stance at this stage. Further, while the next few months are looking like they will be tough, we have seen how adaptable we all can be and we now have a light at the end of the tunnel in the form of a vaccine. So, if you are feeling down in 2021, keep your head up. There are things to be optimistic about!
On the 5i Research side of things and Canadian markets, there was plenty of excitement between interesting IPOs, takeovers, great stock performances, and a TSX that ended the year positive.
For IPOs, we saw 5i Research coverage names like Lightspeed POS (LSPD), Shopify (SHOP), Xebec Adsorption (XBC) and even Magna (MG) march to record highs while our model growth portfolio posted quite strong results.
We saw interesting IPO's such as Nuvei (NVEI) and Dye and Durham (DND) hit the markets which show potential within the tech sector.
In terms of takeovers, we saw Great Canadian Gaming (GC) go through maybe a less than desirable takeover, and People Corp (PEO) also get taken over at year-end. It is always sad to see these strong Canadian companies get taken over (especially by non-Canadian companies!) but it is difficult to complain about these kinds of outcomes.
We are particularly proud of our coverage list that now contains 26 companies that have returned at least 100% before dividends since we first started following them, as of November month-end. Within this, there are three companies with over a 1,000% return! In fairness, there is some survivorship bias here as we do drop poor performers over time and companies that have been taken over but we hope overtime, our full coverage list will be populated with companies that have a return profile like this.
This is not to mention the pandemic itself where we were updating our reports continuously through the difficulties of the pandemic and were able to issue a special report on 'stocks to watch' as we went through the depths of the market drawdowns. On this, it is worth noting how proud I am of our team that for the lack of a better word, grinded through some tough times and continued researching companies and uncovering opportunities and new ideas for members all while transitioning to a work from home setup.
Suffice to say, it has been a busy year. In addition to a big thanks to the 5i team, we would like to also give a big thank you to our members. I have been working with 5i Research for over seven years now and watching the evolution of the membership has been a great experience. Hearing about the balanced attitudes and approach of our members in the depths of the Pandemic back in March was great to see. While we cannot take credit for members thinking long-term and looking past a tough and volatile period, we hope that we contributed to our members learning and education over the years and played a part in what seemed to be a balanced outlook/approach.
While we think everyone would be happy to see a tamer 2021 in the markets, things will still be busy at 5i Research. We have some website updates we are excited about that we think will add a lot of value to the member experience. We also plan to add an analyst to the team at some time in 2021. So, if you know someone who is passionate about investing and has more senior experience, feel free to send them to info@5iresearch.ca
As always, thank you for your continued loyalty and we wish you all a safe, healthy, and profitable 2021!
Do your 2021 goals include growth in your DIY Investments? If so, no need to go at it alone. Start your free trial today, and see for yourself how 5i Research can help you elevate your Investment Game.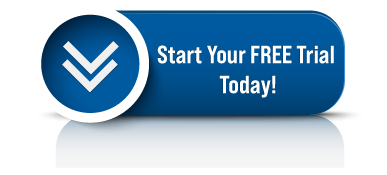 Disclosure: Please note that the author does not hold a financial or other interest in stocks or funds mentioned.