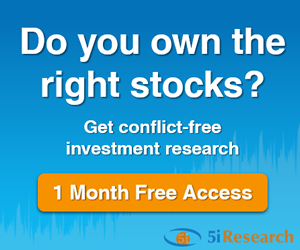 5i Report
MAR 20, 2018 - Casino operator winning gaming bundles, providing a long-term runway for growth. Rating upgraded to 'B+'.
Download Report

5i Recent Questions
Q: Do you have estiamtes for GC's earnings tomorrow? I seem to remember that last quarter only had a few weeks of the new Ontario bundle included in them... am I correct on that? I have been wanting to add a position on the pullback, and earnings kind of crept up on me. Would it be a good buy heading into earnings, or would you wait until later in the week?

Thanks for your help!
Read Answer
Asked by Mike on August 14, 2018
Q: Hi there,

It looks like GC has been on a short term downward trend. Would you recommend adding to an existing position based on the current weakness?

Thanks!
Read Answer
Asked by Michael on August 10, 2018
Q: Good morning 5i,

Can you please provide me with your top 10 Canadian growth companies regardless of sector or market cap?
Read Answer
Asked by Michael on August 10, 2018