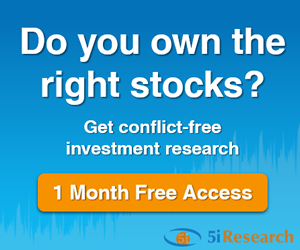 5i Report
FEB 20, 2019 - Casino operator having won major gaming bundles works on integration and operational efficiencies. Rating maintained at 'B+'.
Download Report

5i Recent Questions
Q: Good morning:
Getting hammered on this one, down 26 percent, should I continue to hold for the long haul.
Thx
Mark
Read Answer
Asked by Mark on June 06, 2019
Q: Sorry, but another follow up on Great Canadian. If the earnings outlook for the next 2 years is essentially flat, what's the incentive to continue holding the stock in the short-term (say 1-2 years)? Is it the hope that continued share buybacks from good cash flow generation will increase earnings per share beyond what's currently in the analyst estimates? Is it the hope that they can improve operations, expand or acquire new businesses and improve earnings per share beyond what is currently estimated? Are there other things that still have you excited about the stock? Is it worthy of a 5% position in a 20-stock portfolio?
Read Answer
Asked by Chris on June 06, 2019
Q: I was surprised to hear that their earning estimates have been cut in half as per a previous question. Is that accurate? What is the reason for that? Is it not concerning?
Read Answer
Asked by Chris on June 05, 2019