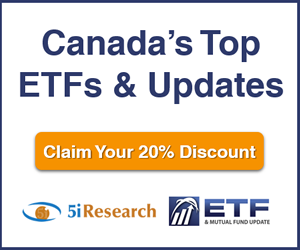 5i Recent Questions
Q: Please rate these as BUY; HOLD; or IGNORE. My purpose, of course, is market down turn protection.
Read Answer
Asked by Terry on August 26, 2019
Q: I bought this etf when it launched October 2017. Even though the volume has been frightening low, I'm comfortable with the channel it trades in, and I like the income. With shrinking global growth and debt concerns can this etf survive or should I sell now while the unit price is near the top of its channel?
Read Answer
Asked by Patti on February 13, 2019