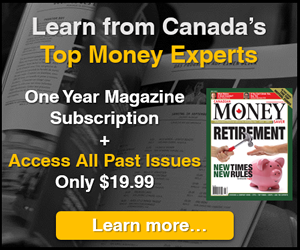 5i Recent Questions
Q: looking ahead the next 6 to 12 months and with safety of principal in mind, how would you rank these fixed income etf's? thanks.
Read Answer
Asked by Curtis on April 16, 2019
Q: Greetings 5i,

My question is twofold, so please deduct two credits if you see fit. I have some cash to deploy into the bond portion of my fixed income allocation, and would like your advice about how to proceed. Currently, I have VAB.TO and AGG for broad based bond market exposure, and XRB.TO for inflation linked bonds. To this, I am considering adding an ETF strictly devoted to Canadian government bonds in an attempt to add increased long-term safety (I am becoming a little skittish of corporate bonds).

This addition would be a very long-term hold (likely 20 years or more), and would bring my bond allocation to roughly 15% of my total portfolio (the majority of my fixed income investments are comprised of GIC ladders).

I am 37 years old, debt free, and fairly conservative in my risk tolerance. My investments are solely for the purpose of providing for my retirement, and I will have no need of their funds for the foreseeable future.

My research has led me to either an overarching fund such as XGB.TO or VGV.TO, or to one with laddered maturities like CLF.TO or CLG.TO. Given my situation and style, do you feel as if the addition of a Canadian government bond ETF makes sense for my portfolio (as opposed to simply adding to VAB and AGG)? Moreover, if you do approve of said addition, which of the aforementioned funds would you consider to be the most beneficial?

Thank you.
Read Answer
Asked by Lucas on November 28, 2018
Q: Hello 5i team,
I was wondering what is the difference between the 2 above bond indexes? Do they both track CAN government bonds but are simply from 2 different institutions.

Which one is better?
Thank You,
Andrew
Read Answer
Asked by Andrew on January 05, 2018