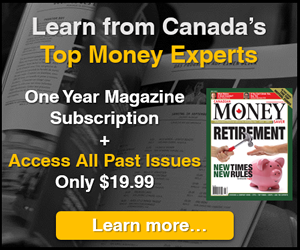 5i Recent Questions
Q: Do you see more downside to ZCS? And why ? It seems very safe in this environment but I want to make sure I understand the risks. Thank you!
Read Answer
Asked by Pierre on March 13, 2020
Q: Hi,

I don't know much about bonds, but am considering the fact that perhaps I should have some in my portfolio. It's hard enough for me to keep with with the few stocks I own and watch and I'm hoping you can provide a few simple 'set it and forget it' type ETFs that provide good bond exposure.

Cam.
Read Answer
Asked by Cameron on March 11, 2020
Q: If I was to invest $400,000.00 into an all bond portfolio, could you suggest what bond securities you would invest the money? Thanks, Bill
Read Answer
Asked by William J on October 07, 2019