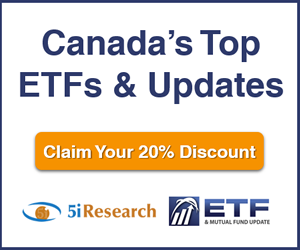 5i Report
JAN 17, 2018 - Railway tie and utility pole provider that offers stability with some growth potential. Rating downgraded one notch to 'A-' on a lower growth outlook.
Download Report

5i Recent Questions
Q: SJ stock continues to go sideways despite what appears to be positive news. CN has been announcing a series of planned capital improvements over the past month or two. Yesterday, they outlined plans for Ontario, including the installation of 380,000 new railway ties. New housing starts are up and I believe SJ has operations in both the US and Canada so tariff fears shouldn't be that strong.

I am wondering why this and other such announcements would not be reflected in the share price of SJ as it is a major supplier of ties (I am assuming that 380k is a lot of ties, maybe it isn't). When CN released the last results they mentioned increased spending and the new CEO seems to have ramped things up as well, so it this old news and already reflected in SJs price?

Appreciate your insight.

Paul F.
Read Answer
Asked by Paul on July 12, 2018
Q: I try to keep my portfolio close to your balanced portfolio. In this mix what would you replace SJ with?
ATD.B - BCE - BNS - BYD.UN - CCL.B - CNR - CSU - DOL - GC - GSY - KXS - MG - MX - NFI - PBH - PHO - PPL - SHOP - SIS - SJ - TD - TSGI - TOY - WSP



Read Answer
Asked by Andrew on July 10, 2018
Q: I note that in June you sold your entire position in SJ from the Balanced Portfolio. I hold SJ. Was your rationale for selling due to a problem with SJ or because you required cash to add TSGI?

Thank you

Michael
Read Answer
Asked by Michael on July 10, 2018