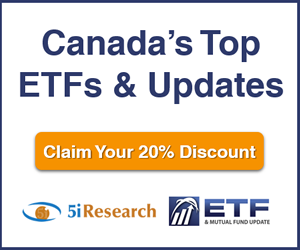 5i Recent Questions
Q: The price difference in the above voting and non-voting have a big gap, with a similar target price. Your thought? Thanks.
Read Answer
Asked by David on June 19, 2019
Q: Is Canadian Tire stock a buy as it's near it's 52 week low. Long term hold for both my RRSP and non registered account, thanks
Read Answer
Asked by David on June 11, 2019
Q: I am considering purchase of one of the following 3, CTC, BNS, LB.

If one were to analyze the decision to purchase one of the 3 according to dividends only.

The question is spending 100 000 dollars to purchase any given one of the 3 today, along with the following assumptions, hold x 10 years, no dividend cuts and ongoing ANNUAL dividend growth at present rate (based on present dividend and last years' dividend growth)
CTC present dividend 1.038 dividend growth last year 13 %
BNS present dividend 0.87 and dividend growth last year 5.9%
LB present dividend 0.65 and dividend growth last year 4.2%

At the end of 10 years, WHAT WOULD MY DIVIDEND FOR EACH be in dollars ?

(I can't seem to get the math right and can't find a website calculator to help me.)

Your opinion about the PROS AND CONS of my approach to dividend investing would also be welcome.


Read Answer
Asked by Ernest on March 20, 2019