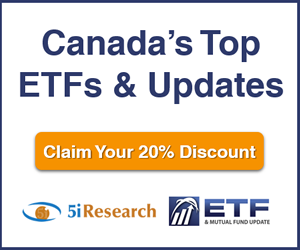 5i Recent Questions
Q: Hi 5i Team,

In your opinion, will there be more upside on gold and silver? If so, can you recommend few names that can be purchasing at today's price?

Thanks,
Read Answer
Asked by Kate on May 22, 2020
Q: Hi Group questions on gold - I have 4 gold stocks with the following returns YTD
- GLD = 5.19%
- GDXJ = 13.36%
- AEM = 23.29%
- FNV = 10.82%
Why is GLD lagging should I sell in and reinvest AEM or GDXJ ? or do you have a favorite?
Also what % of my $850,000 portfolio should I have in Gold in the present uncertain economy presently these stocks represent 8% can I go to 10% or 15 % considering the present problems in the world - I am a moderate risk investor thanks for your guidance on this + Deduct credits as you see fit
Read Answer
Asked by Terence on May 20, 2020
Q: Hi group I believe that Tech + health + gold will be the leaders when we come out of recession. Can you give me a list of 2 ETFs for each sector along with 2 individual stocks you like for Canada + USA. Am also interested you take on my sectors that will lead the recovery and should I start picking away or wait ??? (I believe the market are vastly overbought and does not factor in the economic reality that the virus is going to do to the market. Please deduct credits at your discretion.
Read Answer
Asked by Terence on May 21, 2020