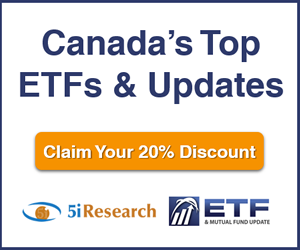 5i Recent Questions
Q: Hello 5i Team,
I am in the process of building an income portfolio and I would like your opinion on the above stocks. Would you start a .5 position in the current market environment? (While the markets are rising) All of the above are for very long term holds.
Do you think KEY's dividend is sustainable and do you think its assets might look attractive to a bigger player like ENB?
I like gold long term and I have .5 positions in AGI and YRI and comfortable with. I currently view Sprott as sort of a mini ETF for junior gold stocks. As in I do not have the expertise or tolerance for individual junior stocks but I would be able to get a diversified portfolio of such stocks run by proven leadership and expertise. Is this a reasonable view to have of SII? Another .5 position would bring my total gold exposure to 10% which is where I would like to keep it. Does adding SII make sense given a higher risk tolerance or does adding to AGI or YRI make more sense.
I currently have no ETF exposure and the yields on ZWC and ZWE are quite attractive and they offer excellent diversification. Are the yields sustainable? I have heard that with covered call funds in general the main drawback is that the upside is limited while the main advantage is that the downside is also limited through yield. Is this correct? Income is the main objective with these holdings but if held for 10+ years or more I would expect some capital gains to be made. Is this reasonable? Do these ETFs ever trade at significant discounts or premium? How is the income classified to tax purposes?

Thank you for the great service!
Read Answer
Asked by Colin on May 27, 2020
Q: I currently have a significant position in Yamana and with the recent rise in share price, I have been thinking of selling a portion of my position and buy another mid-cap gold miner. I am likely going to sell my gold positions in 2-3 years time and would like a mid cap company with higher share price growth potential.

I am debating between BTO, AGI and K.

BTO has had some momentum of late but with geo-political risk. AGI has minimal debt but generally produces less gold. Kinross is a larger producer but it may have some leverage to run up significantly with a higher gold price.

Any thoughts on these three stocks and which do you prefer of the three?

Thanks in advance.
Read Answer
Asked by vijey on April 27, 2020
Q: Hello Team,
Would you recommend buying YRI and FR at these prices?
If so, if you had to choose between both, which one would you choose (5-10 horizon)?
Or would you recommend buying both, or stay away...
Thank you,
Joseph
Read Answer
Asked by Joseph on February 26, 2020