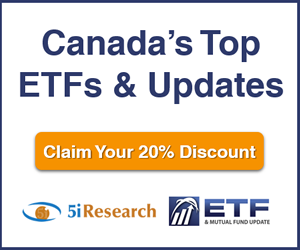 5i Recent Questions
Q: I have a general question on the Energy sector. To state the obvious this has been a very weak sector to invest. More recently, we had Jim Cramer come out and say investing in energy stocks is no longer attractive and fund flows are coming out of them as it does not "look good" to have these stocks in a fund. The extreme opposite is a well known Canadian manager who touts 2020 is the start of a new bull market in energy. However, when looking at performance of this fund it has a negative compound over 10 years and since inception.

I like taking a contrarian view, and can be patient, however, I am going back and forth on this but continue to side more with the view of Cramer as you can almost "feel" the shift in sentiment away from energy.

What are your views, and is it worthwhile to have any exposure here?
Read Answer
Asked by David on February 11, 2020
Q: hi there, currently own Dollarama and CSH.UN in my TFSA and was thinking of switching out and purchasing XEG for some energy exposure and HMMJ as both ETF's seem to be exhibiting some upside after a down year. What are your thoughts on this switch (based on your examination of where DOL and CSH.UN seem to be going from here)? Note, this only effects approximately 1.5% of my total portfolio so neither will represent a significant weighting. Thank you.
Read Answer
Asked by Patrick on January 20, 2020
Q: Hello, looking at adding to my energy sector, already in enbridge.
What's your option on these 3, or other recommendations & as it will be in my tfsa, how could it affect tfsa rules.
Thx Tim
Read Answer
Asked by Tim on January 08, 2020