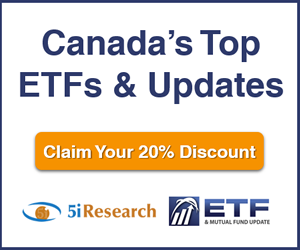 5i Recent Questions
Q: I have about 45000 to invest and am considering setting up my own little Gold Etf ,perhaps of junior miners. This is for a Tax Free account. Does this sound like a reasonable plan and if so which companies would you recommend. I would prefer safe jurisdictions.
Read Answer
Asked by John on February 20, 2020
Q: I hold the above equities. I have additional funds to allocate. Your suggestions please. Take this opportunity to thank Peter for a great job, very reliable.
I would not want to add to my positions in ECN.PR.A , ENB, PNG ,& LSPD because of weighting's and/or risk.
Read Answer
Asked by Roy on February 12, 2020
Q: Currently reviewing my positions in the precious metals streamers/royalty companies. I currently have a 3% position in FNV and 1% in WPM. Thinking of selling WPM and adding a 2% position in MMX. Does the shift from WPM to MMX make sense or should I just increase my exposure to FNV?
Read Answer
Asked by eric on January 31, 2020