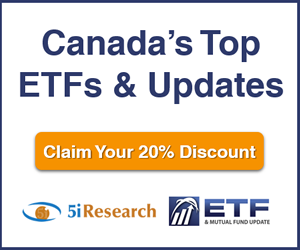 5i Recent Questions
Q: FYI: TD Waterhouse - This is what I get when I try to buy PSA or CSAV:

This order cannot be placed electronically. Please contact TD Direct Investing ... to place this order. [ 90211 ]
This symbol is not eligible for trading online. For assistance, please call TD Direct Investing. [ 44221 ]

Gotcha!
Read Answer
Asked by Paul on January 21, 2020
Q: Can you recommend a money market fund to park some cash for about a year?
Read Answer
Asked by Danny on January 22, 2020
Q: Any recommendation on where to park cash short-term within a direct investing account? I like the sounds of PSA, but 'for business reasons' TD Waterhouse does not allow TD Direct Investing Clients to purchase PSA. Instead, they offer their own savings account which only pays 1.60% in comparison to the 2.15% paid by PSA. Any suggestions?
Read Answer
Asked by Chris on January 21, 2020