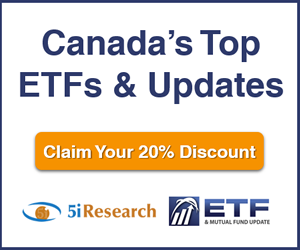 5i Recent Questions
Q: Hi 5iTeam, In your answer to my previous question regarding XSB and XLB, you mentioned there are cash proxies that are less volatile than XSB. Would you please name these cash proxies.
Cheers,

Read Answer
Asked by Harry on July 20, 2020
Q: I have a larger amount of cash in PSA and CSAV. Is this safe or is it safter at this time in cash, with the return so low?
Thanks for your reply.
Read Answer
Asked by Grant on March 23, 2020
Q: TD claims I cannot hold PSA in my SDRIF. Is this correct? Could you suggest an alternative? Thanks.
Read Answer
Asked by Bill on February 19, 2020