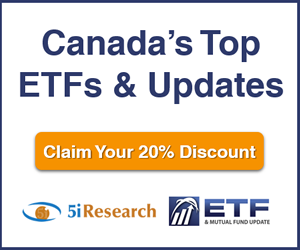 5i Recent Questions
Q: When I read/hear the phrase "GIC-like funds" what is being referred to? Can you provide a few examples if that phrase has meaning in the realm of investing?
Read Answer
Asked by Ronald on December 02, 2019
Q: Hello. Which one of these is a better place to stash cash in my Questrade account? PSA or CSAV. Is money in these protected by CDIC or something else. Is there anything better you would recommend? Thanks
Read Answer
Asked by Andrew on December 02, 2019
Q: What is your opinion on newer ETFs that are basically high interest savings account? I'm referring specifically to Purpose High Savings Interest ETF and CI First Asset High Interest Savings ETF. Is there any risk here or do they pay such low interest rates that just holding cash or a cashable GIC would be preferable? Thanks.
Read Answer
Asked by Paul W on November 13, 2019