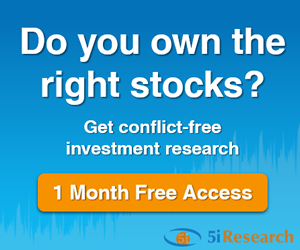 5i Report
OCT 16, 2018 - Cinema operator facing several headwinds including slow growth. Still a well-run company with cheap valuation and near monopoly. Rating downgraded a notch to 'B+'.
Download Report

5i Recent Questions
Q: Will an updated report on Cineplex be available soon?
Read Answer
Asked by Paul on October 11, 2018
Q: just wondering which 2 out of the group would you suggest for tax loss selling?
Read Answer
Asked by matthew on October 02, 2018
Q: Peter ,Ryan and crew: Having bought Cineplex in the $50. range , I'm now faced with the prospect of growing old before I see the stock back in that price range. In your opinion, do I bite the bullet and take the loss , hang in or can you suggest a better place for growth.
Enjoyed Ryan yesterday on BNN
Read Answer
Asked by John on September 17, 2018