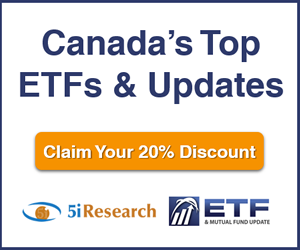 5i Report
JUN 17, 2019 - Canada's leading entertainment and media company that operates in a mature industry with slowing growth. CGX continues to miss or ignore what markets are trying to tell the company and investor sentiments are at an all-time low. Rating downgraded a notch to 'B'.
Download Report
5i Recent Questions
Q: I will be coming into some cash around the middle of next summer and will be re-orienting my portfolio towards income. I want to have 4%+ overall yield. To that end I am looking for a bunch of higher income stocks so I can hold on to my low or no yield, growth stocks. Specifically I am looking at stocks that have over 6% yield and whether you think a full or partial position makes the most sense for each. Please deduct as many credits as you see fit. Thank-you.
Read Answer
Asked by Alex on December 03, 2019
Q: Buy hold or sell????
Thx
Read Answer
Asked by Bill on November 18, 2019
Q: Your comments on their numbers please.
Read Answer
Asked by Bill on November 15, 2019