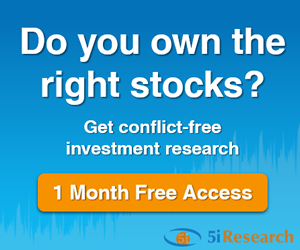 5i Report
OCT 16, 2018 - Cinema operator facing several headwinds including slow growth. Still a well-run company with cheap valuation and near monopoly. Rating downgraded a notch to 'B+'.
Download Report

5i Recent Questions
Q: Please suggest 10 consumer cyclical stocks with good growth prospects (US or Canada.) Are cyclical stocks the same as consumer discretionary stocks?
Merci
Ronald
Read Answer
Asked by Ronald on May 21, 2019
Q: May I have your comments on this quarter please.
Read Answer
Asked by Margot on May 13, 2019
Q: Retired, conservative dividend investor. I consider a "full" position to be around 5%, which is reserved for the likes of "true blue chips" (BCE, BNS, RY, FTS, TRP, etc.) and lower weights for non-blue chip. I hold the following securities, with the following weights:
CGX = 4.4%
NWC = 2.7%
PBH = 4.8%
TCL = 3.3%

Q#1 = Regarding topping up, I am virtually at a full weighting with CGX and PBH. Based on today's Qtr results for CGX, would you top it up?
Q#2 = Given my blue chip comments, would you add more to NWC? I was thinking of moving is to 4%.
Q#3 = Regarding TCL, I am down (surprise!). At $15, it is looking very interesting. Depending on the width of your pencil, it looks like a decent level of support right where it is now...versus catching the proverbial falling knife. Current strategy = wait for Qtr numbers June 6...agree or add a bit?
Three questions...please deduct 3 credits.
Thanks...Steve

Read Answer
Asked by Stephen on May 13, 2019