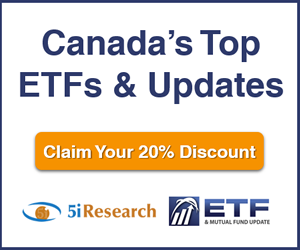 5i Recent Questions
Q: I have the following securities in what I consider a balanced portfolio. The fixed income portion doesnít show here because it consists of OAS. CCP. Plus two other pensions.
Iím thinking of sell part position in MMX ( small loss);and ARE to realize a capital loss while at the same time raising some cash for the next pullback. I like TFII . We need to keep the food chain moving. Trucking an important part . The other is cargo jet. Am I on the right track . Your opinion. Or would you look elsewhere given the current holdings.
Read Answer
Asked by Roy on March 27, 2020
Q: Thank you to all at 5i for all your efforts and guidance.
I am contemplating some tax loss selling and would like your input regarding the following,
sell ENB, PPL, SYZ and replacing in order with TRP, KEY and ABT. After 30 days I will consider (and probably) revert back to ENB and PPL. Not sure if I will do the same with ABT back to SYZ.
Comments, suggestions input please (suitability of replacements, plan to revert back, etc.) that will help me move forward. I like to buy, hold and rebalance as necessary but I can use the tax losses to good advantage. Retired income investor with 3 to 4 years already covered as this plays out.
Thank you so much for your help!
Read Answer
Asked by Brian on March 23, 2020
Q: Hi, I already own ENB but wanted more exposure to mid stream companies. Can you please recommend a couple of your favorites? Thanks.
Read Answer
Asked by Amin on March 20, 2020