Market View
Major index futures pointed to a decline for Friday ahead of March employment report. US unemployment rate came in at 4.4% vs 3.8% forecast. Oil jumps another 12% yesterday after its best day on record as investors expect big production cuts. The Canadian dollar was 70.57 cents. U.S. S&P500 fell by 1.2% this week and TSX gained 2.8%.
It was a mixed bag this week with Energy jumping by 30.5% helped by announced production cuts. Telecommunications gained 3.9%, followed by consumer staples, which were up 2.1%. Industrials stayed flat while consumer discretionary slipped by 6.3% and technology by 5.1%. Cenovus Energy reduced its full-year capital spending by $150 million and suspended its dividend due to low global oil prices. Teck Resources suspended its 2020 financial forecasts and expects steelmaking coal production to drop to about 80-85% of normal levels due to the coronavirus outbreak. Air Canada cut second-quarter capacity by 85%-90% and placed about 15,200 unionized employees off duty. All five banks lowered their prime rates by 50 basis points last Friday after the central bank unexpectedly cut its key interest rate to help the economy weather the coronavirus pandemic. The prime rates are cut to 2.45%, effective March 30. The most heavily traded shares by volume were Crescent Point Energy, Cenovus Energy, and Baytex Energy.
5 from 5i
Here are five reads we found interesting last week:
And Finally
Enjoy!
Not a member of 5i yet? There is no better time to join but don't just take our word for it. Try it for free for the next month and experience all the benefits of the 5i Research membership. (And don't worry. We won't ask for your credit card upfront)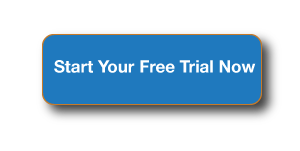 Disclosure: Please note that the author does not hold positions in any stocks or funds mentioned.