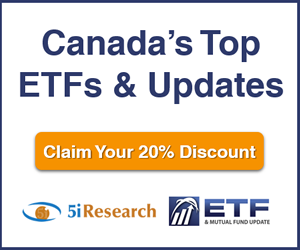 5i Recent Questions
Q: Back in the glory days of PHM, CXR, VRX etc I feel like everyone was looking for "doubles". Expectations seem more modest (pot stocks excepted) these days but I am wondering if 5i could highlight 3 stocks in Canada and 3 in the US that have the fundamentals to suggest a possible double in 2019/2020? If you have time, a few words on the expected catalyst for each as to why the runway is long? Deduct credits as required to provide a full reply please.
Read Answer
Asked by Tim on February 13, 2019
Q: I want to add to my energy: Already have TOU,Arx,Kel, and VET.
Would you add SU or BTE? Helen

Read Answer
Asked by Helen on February 04, 2019
Q: ..with Husky pulling the plug on MEG how would you rank these companies as possible targets, or are there any others you think are attractive. thanks.
Read Answer
Asked by Curtis on January 18, 2019