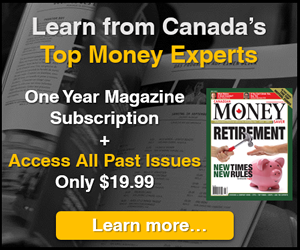 5i Recent Questions
Q: For the purpose of simplicity I would like your opinion on these 3 ETF portfolios.
My idea is to rebalance 1 / year.
non registered: VFV 30% VDU 30% VAB 40%
TFSA: VFV 50% VDU 50%
RRSP: VOO 30% VIG 30% IWO 30% VAB 10%
Any suggestions as to changing the etf's used for better tax purposes ?
Are there better etf's that you would recommend using?
Thanks for your help .
Victoria

Read Answer
Asked by Victoria on June 05, 2019
Q: Hi, thank you for the article on international stocks and the portfolio analytics.
I am now trying to decrease my Canadian home bias (40% to 25%) by increasing my international exposure (20% to 35%) and maintaining my US at 40%. My wife and I own XWD, VE and XEF in our TFSAs. I was thinking of selling XWD and adding VEE or VWO (RRSP) and/or VDU or VEA (RRSP). The switch to RRSP additions is to benefit from US withholding tax exemption.

Could I have your thoughts on the above changes. Is there too much overlap in owning all four ETFs? Could I simplify to one, two or three?

Thank you.
Read Answer
Asked by Dave on April 17, 2019
Q: I currently have an in-trust account for my daughter with $5400 distributed between AQN and FSZ. I have another $6000 to put in. I would like to put half in VFV and half into VDU. These funds I am hoping will sit there until she retires (she is currently 13).

I am concerned about taxes with the two ETF's in this unregistered account. Do you think this is a good approach with the funds or would you advise otherwise?
Thank you for your great site and forum!
Read Answer
Asked by Sarah on March 21, 2019