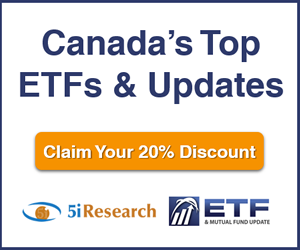 5i Recent Questions
Q: Have held 1000 units of NWH.UN in non-RSP account since 2015 and the ROC is now about 1/3 of what I paid for it. Confused about ROC and how it helps me but I do understand the lowering of the cost base when units are disposed of. Faithfully track all ROC's for all units held including SPB. I don't depend on the income from the portfolio but I am in a 43 % marginal tax bracket as a retiree. So when do I dispose of NWH.UN?
Your Q&A database says that NWH.UN is small, has wide geo distribution and not much growth, the distribution is safe but amount is only so so. However, there is a lot of ROC. In this down market, my 2 other similar amount of REs are down also (CSH.UN and SIA, 35 and 44% respectively). Also, have similar amount of AD that is down 52%. I am about "even" on my gains and tax loss sales so far for 2020 taken early in January but could use some carry-back for last year's gains. Thinking of a trade of selling NWH and AD and perhaps CSH and SIA, waiting the 30 days before buying AD back unless you could suggest a suitable alternative proxy for the interim (or just buy CAR.UN instead all in non-RSP). Or would best option be to let it simmer and revisit during tax loss season to see if any of these have sufficiently rebounded? Have I missed something? Maybe the best decisions taken are those decisions that did not have to be taken.

Read Answer
Asked by William on May 26, 2020
Q: Morning 5i,

Top 2 REIT's you'd chose longterm in CAN and US to invest in the current climate.
Thanks again!!!
Read Answer
Asked by Adam on May 20, 2020
Q: Can you please comment on q1 results just released. Was the quarter strong and how did it due compared to expectation? Thanks
Read Answer
Asked by Scott on May 16, 2020