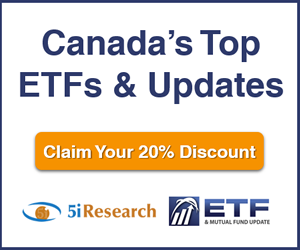 5i Report
APR 13, 2020 - Prior to the pandemic, CAE had a solid backlog and all segments saw double-digit growth. Post the pandemic, CAE should only see some sell-off and stunt growth in the short-term. Rating maintained at 'B+'.
Download Report
5i Recent Questions
Q: In a comparison of growth opportunity over the next 5-10 years, which would you side with? Where would you put REAL on the risk spectrum?
Read Answer
Asked by Rick on July 30, 2020
Q: These two are currently my biggest loosers, down 30% and 40% respectively, unfortunately they are in my TFSA, only there because thats where I had cash available when I liked the idea of the purchase. Admittedly I havent been in CAE very long, MX has been held much longer. With current events would you sell and move on, if so a few suggestions for this account please other than Tech please, I'm way over weight there.
Read Answer
Asked by Charles on July 29, 2020
Q: Greetings 5i team,
I have some cash in two of my accounts and am looking to add to two or more of these companies. In what order would you suggest I might add to these companies? Are there any that you would not add to at this time? For example, CAE and GC have been badly mauled, have not yet recovered, but perhaps I should treat them as a hold?
I realize that these companies vary according to sector, size growth, income and recovery potential making this a challenging question.
Thank you for your work.
SP
Read Answer
Asked by Steve on July 28, 2020