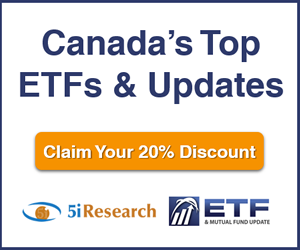 5i Report
FEB 19, 2019 - Royalty company that licenses the A&W brand. Strong same-store sales growth sustained over the last few years and brand revamp continues to be liked. Maintaining a 'B+' rating.
Download Report

5i Recent Questions
Q: Peter; Is there any way aw.un could be taken over and if yes how would it be done? Thanks. Rod
Read Answer
Asked by Rodney on April 24, 2019
Q: Good morning...any recommendations for companies exploring meatless products...similar to Beyond Meats....A&W selling out of the product a very good (early) sign...Canadian or International...on your radar..

Thanks
Read Answer
Asked by Matthew on April 17, 2019
Q: What are you top 5 income portfolio choices for new positions in a diversified RSP portfolio?
Read Answer
Asked by Stephen on April 16, 2019