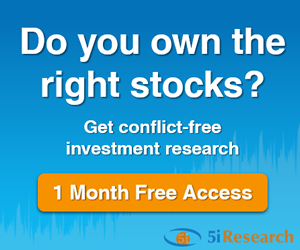 Aurora Cannabis Inc. Stock Analysis Report
Should Aurora Cannabis buy Alcanna?
We take a look at the pros and cons of whether the pot producer should acquire the cannabis retail company. Read the investment research and access a free trial here. Some items we consider: Bootstrapping of earnings, Contrast in valuations, Strategic rationale, Potential limits to market share.

5i Recent Questions
Q: Which stocks will benefit the most from legalization of edibles in Canada? Do you think that this is already priced into stock prices?
Read Answer
Asked by Kathy on September 02, 2019
Q: Can I please have your thoughts on Aurora? Many thanks.
Read Answer
Asked by Chris on August 15, 2019
Q: Peter I would like to buy about $3,000 worth of weed stocks and hold it for about 3 to 5 years. Of all the one's above which one would you highly recommend. Thks
Read Answer
Asked by wilson on August 08, 2019