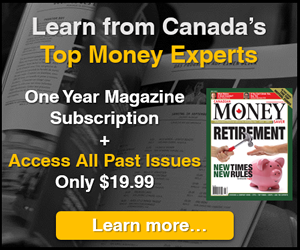 5i Recent Questions
Q: Can I please have your opinion on cannabis stocks now and which would be your favorite?
Thanks
Read Answer
Asked by LOIS on March 30, 2020
Q: Please provide your views on the cannabis sector in the short, medium and long term. Specific details around "why" you are positive or negative over short, medium and long term.. would be very helpful. Also please provide your favourite picks in the cannabis sector for short term speculative trading and for long term buy and hold, with reasons why. Your guidance and service is very much appreciated.
Read Answer
Asked by Meherban on March 31, 2020
Q: Hi 5i Research Team:

I have traded Forex before and am new to stock trading. 90% of my RRSP, RESP and TFSA is in cash and I'd like to avail the current market conditions by "gradually" buying the dips.. and holding it over the long term, 5 to 10 years. I understand that no one can time the market or its bottom.

After exploring the reports and questions on your site, I have identified the enclosed 29 stocks based on following criteria:
- Current Retracements of > 75% over 52 week high & low
- Dividend Yield > 5% (in some cases, like WEED, which is a bit risky, I understand there's no dividend in the near term.. and I am simply going for the upside swing over the next 2 years... same for CRON and Air Canada)

Considering my 90% cash position and strategy to partially buy in on dips over the next few weeks, can you please advise if my stock selection is sound. In addition to my stock picks, please advise anything else that I should keep in mind.

Thanks for everything you do. Much appreciate.
Read Answer
Asked by Meherban on March 23, 2020