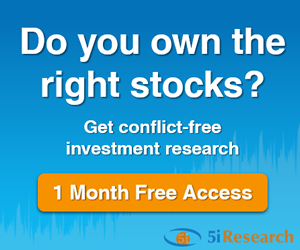 5i Recent Questions
Q: I am basically a buy and hold investor, but the cannabis meltdown seems extreme with no end in sight. Is it time to throw in the towel or should I hang on? I own WEED and Cronos. thanks for your response.
Read Answer
Asked by Pat on October 14, 2019
Q: 5i, The stocks above, have they found the bottom, Is it a good time to buy one of these?, will this boost prices -> "New cannabis products — like edibles, beverages, topicals and extracts — will be for sale legally in Canada in mid-December."
Thanks
Read Answer
Asked by Fernando on October 08, 2019
Q: When a PUT for WEED expires on a certain date the proceeds are deposited in my brokerage account. If it's uncovered (i.e. I don't own any WEED shares) what happens concerning the purchase of the shares to "cover" the PUT expiry? Is it up to the individual (me) or the brokerage firm to initiate the transaction?
Read Answer
Asked by DAVE on September 02, 2019