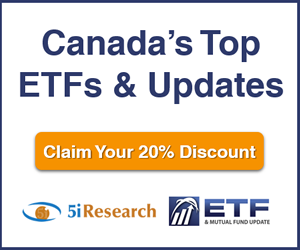 5i Recent Questions
Q: what is Canopy's record of beating estimates. The price has come down a lot does it look a little safer to invest in it today.
Read Answer
Asked by cheryl on July 17, 2019
Q: Quite a smackdown on these stocks today. I'm still not in this group, but wondering if I shouldn't dip into them a bit. In what order would you rate these, in terms of (potential) viability?

I notice that Hexo's company profile states it's a "consumer packaged goods cannabis company" ... which suggests, then, that they don't grow their own. Is it better, in this industry, to grow your own ... or to be at arm's length, and be more of a repackager and distributor?

Even with the smackdown, would you (Peter or Ryan) get into the sector at all?
Read Answer
Asked by Sylvia on July 15, 2019
Q: Truly frustrated bought Weed at 58.00 keeps going lower your thoughts and is it a buy hold or sell at this point
Read Answer
Asked by Jo-Anne on July 12, 2019