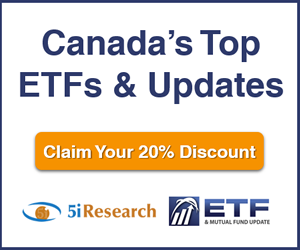 5i Report
NOV 28, 2019 - Knight makes an acquisition of a Latin American pharmaceutical company and turning a significant portion of its own idle (cash) assets into a fully operating business. The company looks well set up for the future. Rating maintained at 'B+'.
Download Report
5i Recent Questions
Q: Gud closed @ $6.88 up .04 on 2.3m shares(av.333k).A block of 1.876m shares @ $6.92 @ 10.19am ET. 1)Who did the above transaction? 2) Any news? Thanks for u usual great services & views.
Read Answer
Asked by Peter on April 08, 2020
Q: The current volatility and fear in the market has lead me to believe there will be some companies that will unnecessarily be punished/caught in the crossfire and therefore offer a great risk/return
could you please list out companies in your mind that have decreased significantly unfairly and/or offer a compelling risk/return in the US or Canadian Markets
thank you
Read Answer
Asked by cary on April 06, 2020
Q: First, congrats on passing the 100,000 question mark. This is a remarkable achievement. Well done.
Can subscribers expect a special dividend payment?
Reading Knight Therapeutics' results and conference call recap, I learned Knight now has 700 employees, will have over $400M in cash after paying out all shareholders to conclude the purchase, concluded the battle with Medison, started expanding into Mexico on day one in December and does not foresee any financial stress on the company due to the virus. This is very positive. On the negative side, they obviously have a problem getting to Doctors although the flow of medicine is uninterrupted, two drugs were not designated for public funding by Health Canada and, obviously, the timing of the purchase would have most likely been better if done a couple of months later after the virus hit.
A couple of questions: would Knight have any options with the drugs refused public insurance or are they stuck with these investments and how much will that affect their business; do you think Knight will be able to use their vast international network to bring new drugs to Biotoscan that they may not have had access to; how much will the virus interfere with revenues in Canada, Israel and LatAm or will shipments continue as usual; and, finally, in general, do you think Knight, all situations considered, is on a positive trajectory for the future when the current crisis ends?
Thank you very much.
Read Answer
Asked by Steven on April 02, 2020