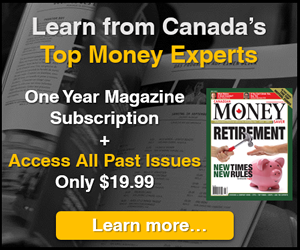 5i Report
NOV 28, 2019 - Knight makes an acquisition of a Latin American pharmaceutical company and turning a significant portion of its own idle (cash) assets into a fully operating business. The company looks well set up for the future. Rating maintained at 'B+'.
Download Report
5i Recent Questions
Q: Thanks for your reply to my Knight Therapeutics question. Can you be more specific about
two parts:
1) Do small shareholders in GBT have to sell?
2) The stock price is surprisingly weak - do you think medisen is selling now to fund their share re-purchase or can you speculate any reason why selling is going on now after waiting so long for a big, non-dilutive cash purchase? It is a big surprise to me.
That's it.
Thank you.

Read Answer
Asked by Steven on February 14, 2020
Q: I hold the above equities. I have additional funds to allocate. Your suggestions please. Take this opportunity to thank Peter for a great job, very reliable.
I would not want to add to my positions in ECN.PR.A , ENB, PNG ,& LSPD because of weighting's and/or risk.
Read Answer
Asked by Roy on February 12, 2020
Q: I haven't seen too many company purchases similar to GUD buying GBT. Is it unusual to take out the major shareholders then individuals and will small shareholders be forced to sell?
The purchase was paid in cash with no dilution, Medisen is paying $77M for their shares, GUD will have well over $300M left plus any Biotoscana profits from Nov. 29 and, yet the share price is very weak. Is something not going well?
Finally, Medisen has 4 years to sell their GUD shares. Do you think they are selling now to raise cash to buy back their shares and, second, is a low price good for GUD as biotoscan shareholders will most likely sell at the ptemium offered? Thank you!
Read Answer
Asked by Steven on February 14, 2020