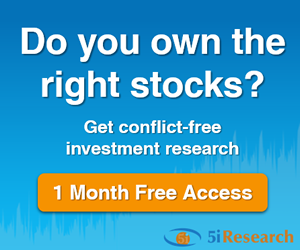 5i Report
APR 01, 2017 - Pharmaceutical company focused on later stage commercialization of drugs. Lots of cash on the balance sheet, strongly performing loans and being one of the only performers in Canadian healthcare justify a rating upgrade to 'A-'.
Download Report

5i Recent Questions
Q: Is Knight (GUD) under consideration (even slightly) for removal from your portfolio?
Read Answer
Asked by Doris on February 22, 2018
Q: Hello Peter and Ryan,
i. Apologies, but i need a clarification. Are Shopify's existing shares Class A? I was thinking of existing shares which have done well, but was wondering if I should wait before I add and what would be a good price to add?
ii. How long should one wait before pulling the plug on GUD? I only invested due to management, but the time frame seems a bit much for any upside here?
iii. Do you still like Covolan and is it good time to add?
iv. Please suggest which is better option: HMMJ , MJJ (the actively managed ETF) or CGOC (not in your list but if you know much about it please, Cannibis growth opportunity )
Thanks again and appreciate your input.
Read Answer
Asked by Umed on February 22, 2018
Q: I am considering selling my 4-5% position in gud and buying a 2-@1/2% position in each of cov and rht. I am not concerned with the fact that these 2 are small caps and gud is "much larger". I also have full positions in sis. exe and most recently pfe on the recent sell off. do you consider this to be a worthwhile move? I believe gud has had more than enough time, and opportunity imho ( there have been a few large distressed drug companies with assets for sale while gud has been twiddling their thumbs counting their cash) plus I do not want to be in the unenviable position of holding gud if or when you decide to replace it in your portfolios. I do have a lot of patience but the way I see gud they seem to waiting for a ridiculously cheap opportunity that may never happen.

on a side note, when searching for a 2 letter security on your search window many times I've had to scroll waaaaaaaaaaay down the list to find the company, there are 3 letter symbols no where close to the 2 letters put into search that come up before the desired company is listed, is this some kind of glitch that can be fixed?

thanks in advance
ps also thanks for creating the opportunity (obviously not on purpose) to buy syz at a discount on friday, lol.


Read Answer
Asked by tom on February 21, 2018