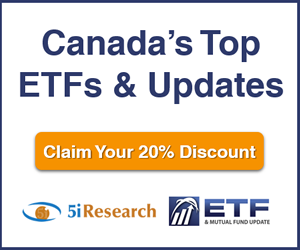 5i Report
SEP 19, 2018 - Specialty Pharmaceutical company focused on later stage commercialization of drugs. The company continues to hold on to a high balance of cash, waiting for the right opportunity. Despite strong fundamentals and management, the increased opportunity cost and stock trading sideways justify the rating to be downgraded one notch to 'B+'.
Download Report

5i Recent Questions
Q: Any reason to explain GUD's jump today? I don't see any news.
Read Answer
Asked by stephen on January 16, 2019
Q: I know members have started to raise questions about Knight Therapeutics' cash balance and when they will use it to make a large acquisition.
I am reminded of this YouTube video from 2014: https://www.youtube.com/watch?v=YCps-WZB7_U

Jonathan Goodman was quite clear when he made this speech that it could be 10-15 years before he investors could see big results.

My main questions are: realistically, how much pressure can shareholders place on the company? Is it possible that impatient shareholders could push GUD to make wrong move/acquisition with the cash?
Read Answer
Asked by Mike on January 15, 2019
Q: What are your thoughts on this news?
Knight Therapeutics (TSX:GUD) has struck a deal with Puma Biotech (NASDAQ:PBYI) to commercialize breast cancer treatment NERLYNX in Canada.
Read Answer
Asked by fwb181 on January 11, 2019