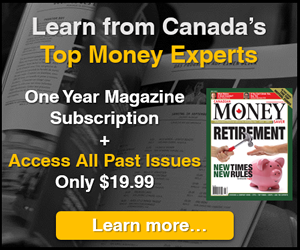 5i Report
AUG 27, 2020 - After a lengthy waiting period for investors, GUD finally closed a large deal in the last quarter of 2019, albeit in a non-traditional way. For patient investors, the potential growth remains while holding a company that provides stability through a large cash position. Rating maintained at 'B+'.
Download Report
5i Recent Questions
Q: Hi Peter,
With the value of GUD and its continued drift of GUD is there a point where a bigger Co might look to absorb it ? Besides bordem is there any other reason for its poor performance ? Thanks.
Read Answer
Asked by Paul on September 28, 2020
Q: Hello Peter,
Is the symbol for GR silver mining GRSL as opposed to what you have on your database? Also, what do you think about the company? I was expecting Lightspeed to surge with listing in US but it has not gained any momentum.. Any thoughts. Lastly, is the opportunity cost too high to hold onto Knight. I still own about 3 percent of my portfolio in Knight (reduced from 5 percent). Do you think it is worth reducing for now? From the holdings i have, Knight has performed very poorly. Thanks very much.
Read Answer
Asked by umedali on September 17, 2020
Q: Hello 5i team,
I'm looking for small companies in the Science & Technology field.
Could you give me names in the Health/Bio/Med sector: 3 in US, 3 in Canada
Ditto in Tech/Soft/Serv?
Thanks and keep well
Antoine
Read Answer
Asked by Antoine on September 17, 2020