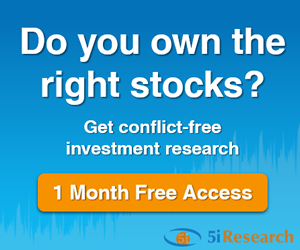 5i Report
SEP 19, 2018 - Specialty Pharmaceutical company focused on later stage commercialization of drugs. The company continues to hold on to a high balance of cash, waiting for the right opportunity. Despite strong fundamentals and management, the increased opportunity cost and stock trading sideways justify the rating to be downgraded one notch to 'B+'.
Download Report

5i Recent Questions
Q: what exactly is medison fighting for and how much of a lock does goodman have on knight.
dave
Read Answer
Asked by David on March 18, 2019
Q: To add to what Steven comment today on the Company. I respect M. Goodman view on the long term goals of the company. His analogy for is "grandchildren" and stockholders would make sense if at the very least a dividend would be paid for waiting.
This would a small way to compensate to the shareholders while we are supporting the company.
Read Answer
Asked by Paul on March 18, 2019
Q: High volume at the close. My guess is insiders did the buying, if so how many days before they have to disclose ?
Also I noticed that for my last 2 questions I did not receive the answer by email but saw the answer on your site. Has something changed ?
Thanks for your help.
Read Answer
Asked by luc on March 18, 2019