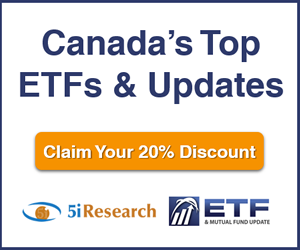 5i Recent Questions
Q: I am interested in buy some shares of Brookfield Properties or Brookfield Asset Management. What are you thoughts on the various Brookfield companies. Thanks.
Read Answer
Asked by Nancy on January 17, 2020
Q: Could you please explain to me why Bam. has such a small dividend at1.1%, compared to Bip. at 4.08 and Bep at 4.46. Also, which of the three might fare better in a downturn. Thanks, Ken
Read Answer
Asked by Ken on January 14, 2020
Q: Dear 5i,
I initially purchased BIP.UN on the Canadian exchange and "journalled" it to BIP on the American exchange because BIP.UN pays a dividend in US dollars.

When BIPC gets created from BIP.UN:
1. will BIPC be traded on the Canadian exchange?
2. will BIPC pay dividends in Canadian dollars?

thanks and season greetings!
Read Answer
Asked by Ian on December 30, 2019