This quote is from my favourite podcast Top Traders Unplugged, "simplicity is the ultimate sophistication". The philosophy is explained in Barkha's November 8th blog titled:
Why buying at all-time highs is a good strategy
. Below are three trends following ideas that fit the strategy perfectly.
After selling off from the IPO date of October 8, 2019, Docebo (TSX:DCBO) has nearly recovered that entire move and is now threatening a breakout to a new all-time high. Watch for a price move above $16.23 as it would suggest the beginning of an uptrend.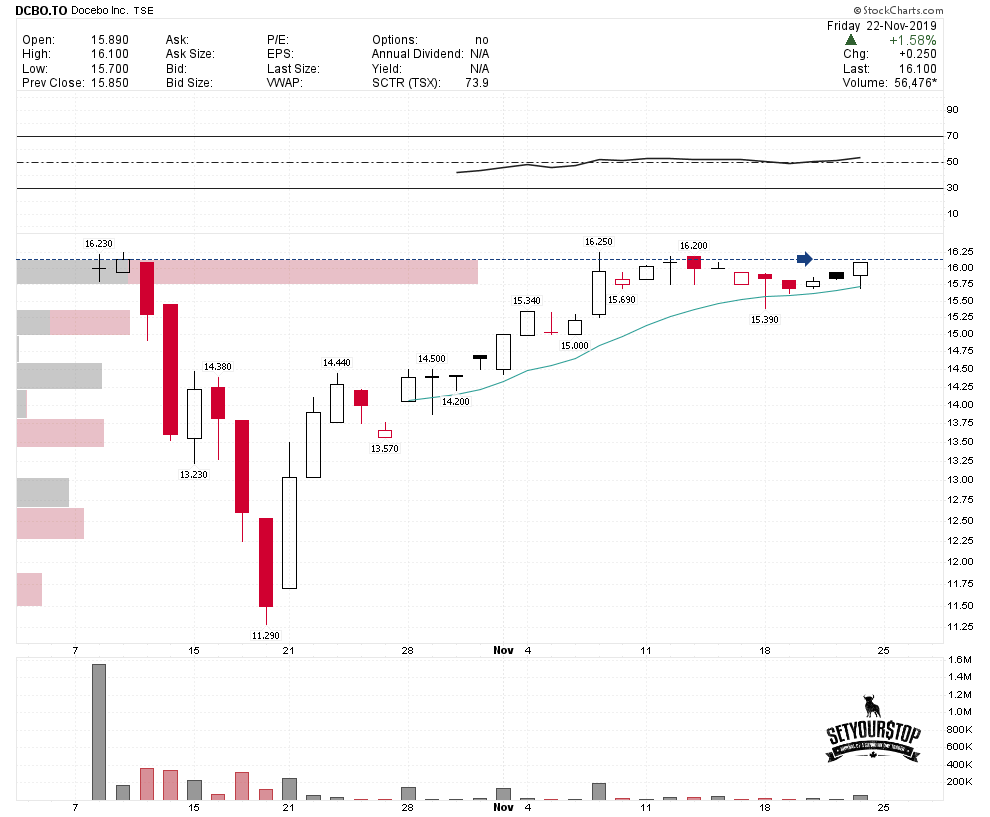 Park Lawn (TSX:PLC) is flashing a textbook trend following buy signal as price begins breaking out to a new all-time high. As the old saying goes, "stocks that make new all-time highs tend to continue making more new all-time highs". An easy way to define downside risk is to use the 200-day moving average as a trailing stop-loss order.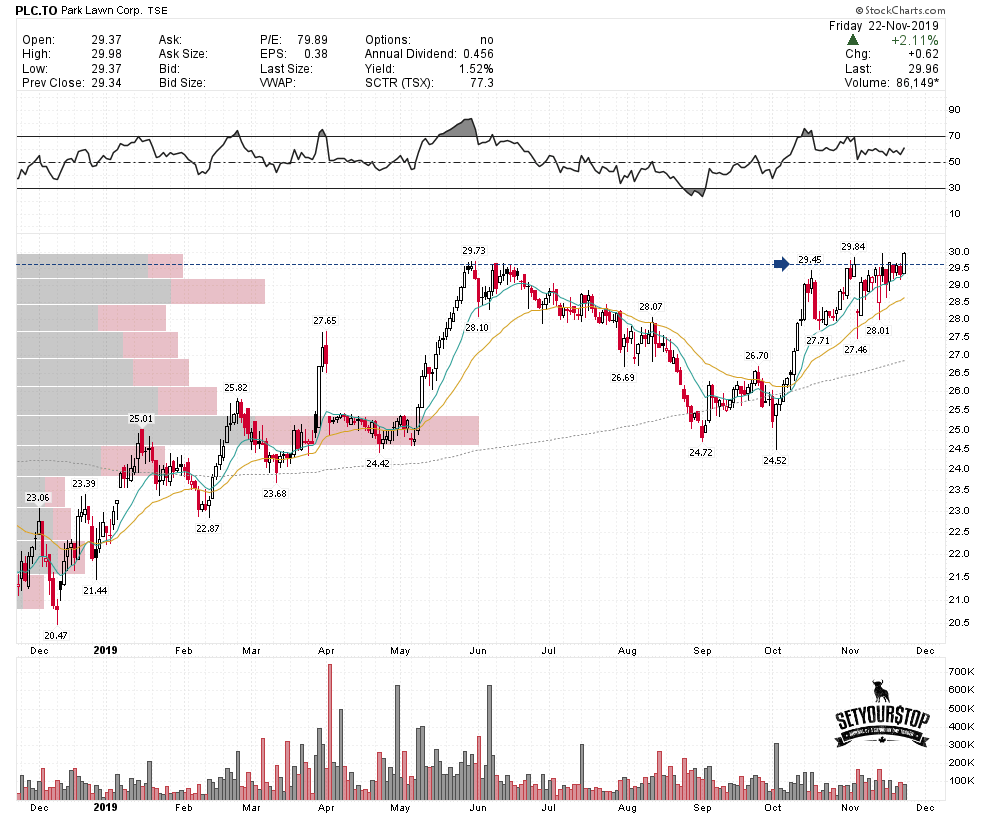 Dream Hard Assets Alternatives Trust (TSX:DRA.UN) has started to breakout from a 7 plus month consolidation pattern to a new all-time high. Like the other two ideas in this blog, the strategy is simple. The price action suggests the continuation of the prevailing uptrend. An initial stop-loss order could be placed at the 200-day moving average which also coincides with the recent low of $7.26.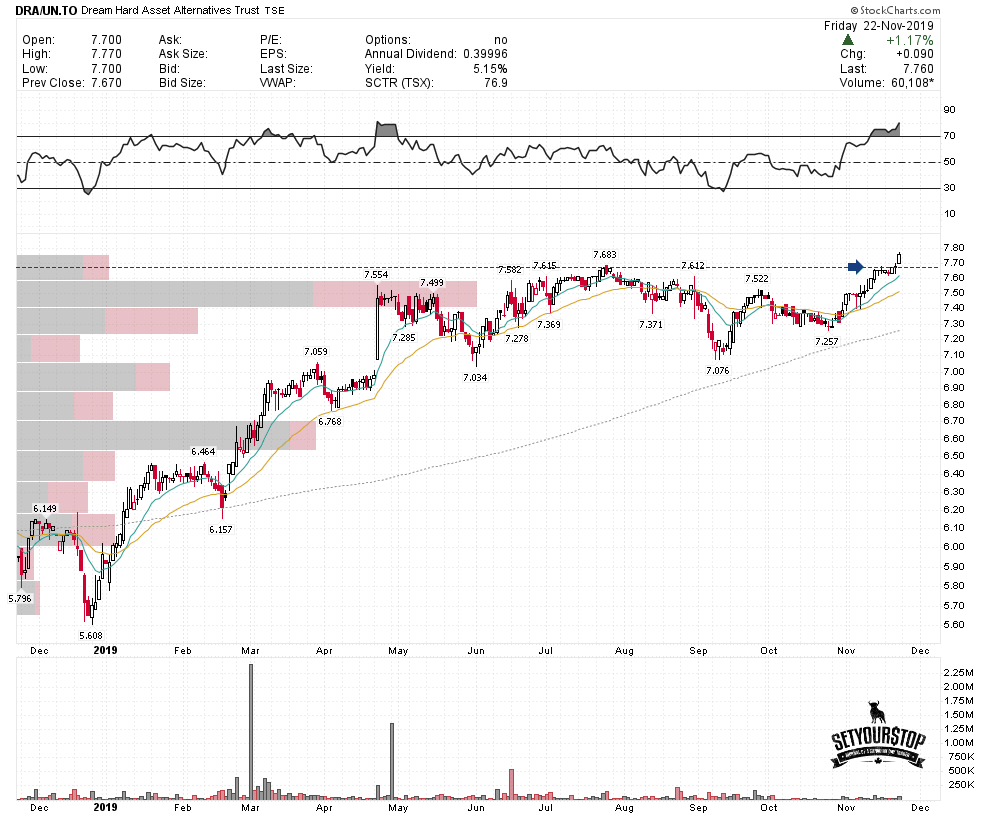 Have a question? Sign up for free to ask 5i's Research Team your top question, plus get instant access to Canada's top stocks, three model portfolios, and over 75,369 answered investment questions. Get your free 5i Research Trial here.
Disclosure: The author holds shares in Docebo (DCBO) and does not intend to change the position within 72 hours.