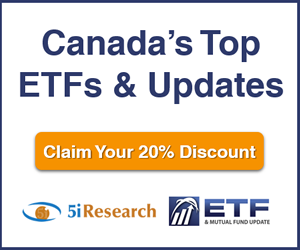 5i Report
JUN 27, 2018 - Only Canadian public company serving the death-care industry with a healthy balance sheet, the potential for EBITDA margin expansions and recent acquisitions. We have recently added PLC to the income model portfolio and are initiating coverage at 'B+'.
Download Report
5i Recent Questions
Q: Good morning 5i,
Once again thank you for the excellent service and advice that you give so generously. This morning there was a question about putting Boyd into a TFSA. I had been wondering the same thing. But, you mention that you dont really see it as a high growth stock. I imagine I would be better to put Google in, if I want growth. That means another capital gain, however. The beauty of Boyd is that you have to take the cap gain anyway. Getting to be a long story here. But, how would Parklawn compare with Boyd in putting in a TFSA?
thanks
Read Answer
Asked by joseph on November 29, 2019
Q: Hi,

I'm sitting with a 15% gain in Parklawn. I believe I bought on advice read hear so thank you. My question is whether it should continue to be held in a balanced portfolio or if you would exit a 5% position because a better opportunity exists elsewhere? To go one step further, I have done well on Medtronic and might like additional exposure to US healthcare. Could you recommend a) whether to sell PLC and b) what you might shift to if you agree with my alternative above?
Read Answer
Asked by Tim on November 18, 2019
Q: Your thoughts on their 1/4 please, thanks
Read Answer
Asked by Greg on November 13, 2019