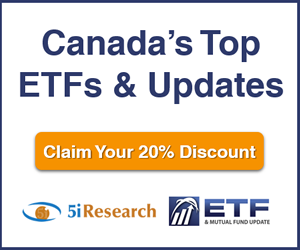 5i Report
MAR 25, 2020 - Cemetery and funeral services provider seeing a valuation at historical lows. Underlying business remains stable with potential to grow through acquisitions. Rating maintained at 'B+'.
Download Report
5i Recent Questions
Q: Hi
I hold stocks of Starbucks, Parkland, Parklawn, TC Energy.
I would like to get your outlook on these companies going forward in this volatile market. Do you see them as having good fundamentals and re-bounding back in 2021?
With the US election taking place in Nov 2020 and if Biden is elected, how will this affect overall market and will we see the stock market on the downside again?

Thanks
Kristelle
Read Answer
Asked by Kristelle on June 16, 2020
Q: Good morning,
I own a small house in Ottawa that is free and clear with a current market value of approximately $350,000.
A recent discussion with my trusted mortgage broker confirmed that a 5 year term (Closed & Fixed) term mortgage can be obtained at a rate of 2.29%. This mortgage is said to be:
a. insured through CMHC,
b. portable, and
c. transferable.
At that rate of 2.29% and given that the interest paid would be tax deductible if I use the funds for investment purposes, I'm seriously considering borrowing around $200,000 and investing this amount for an initial 5 year period with an expected net rate of return on investment of 4.5% .
Q1. With $200,000, what are your thoughts of splitting this amount in 5 different chunks of $40K in the following instruments:
a. Mawer Tax Effective Balanced Fund,
b. Mawer Global Balanced ETF Fund,
c. Vanguard Balanced ETF Portfolio,
d. IShares Core Balanced ETF Portfolio, and
e. BMO Balanced ETF

Q2. As an alternative to the above and given the 5 year time frame, would your preference be to invest the $200,000 in a selection of best in class individual stocks split between different sectors and if so, would you be so kind as to provide me with ya listing of your best ideas at this time.

I thank you and look forward to hearing your thoughts on both of these investment strategies.
Francesco

Read Answer
Asked by Francesco on June 15, 2020
Q: Bought Absolute Software and Park Lawn in March, up 42% and 26% respectively. Both about 1.5% of overall portfolio. Any reason to take profits now or just let them ride?
Read Answer
Asked by Kelly on May 25, 2020