Market View
Major stock indices rose today amid hope of coronavirus treatment. US President Donald Trump announced guidelines to gradually reopen the country's economy. Canadian banks begin to relax lending standards for energy firms struggling to operate as oil prices fall to half the level needed to cover costs. The Canadian dollar was 71.08 cents. U.S. S&P500 rose 2.2% this week and TSX ended the week flat.
It was a mixed bag for the TSX this week. Technology stocks rose the highest, by 13.4%, followed by consumer discretionary, which rose 4.9%. Consumer staples grew by 3.5% and industrials by 1.2%. Energy stocks slumped by 6.6%, and financials fell 3.7%. The auto supplier, Magna International, announced plans for a return to production in North America on May 4. The most heavily traded shares by volume were Bombardier Inc, Cenovus Energy, and Baytex Energy.
5 from 5i
Here are five reads we found interesting last week:
ICYMI:
Enjoy!
Not a member of 5i yet? There is no better time to join but don't just take our word for it. Try it for free for the next month and experience all the benefits of the 5i Research membership. (And don't worry. We won't ask for your credit card upfront)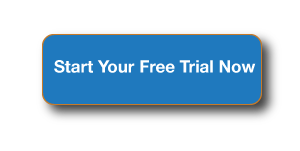 Disclosure: Please note that the author does not hold a financial or other interest stocks or funds mentioned.