Market View
Major indices turned positive today after the Fed released details of its much-awaited lending program aimed at supporting the economy. Canadian stock index futures fell earlier today as investors await employment data. Canada lost 1.0 million jobs in March vs 350k jobs loss expected. Oil dropped 9% on Thursday, as investors await OPEC cut details. Gold rose on safe have demand. The Canadian dollar was 71.63 cents. U.S. S&P500 rose 10.0% this week and TSX gained 7.0%.
All sectors ended the week in green as the week ends earlier due to Good Friday. Consumer discretionary rose 14.5%, followed by Real Estate, which gained 13.7%. Healthcare was up 10.6% and Energy by 6.9%. Cineworld said it has shut all its 787 cinemas across 10 countries due to the pandemic and in talks with lenders for ongoing liquidity requirements. The announcement was made as it progresses through its $1.65 billion takeover of Cineplex. The most heavily traded shares by volume were Cenovus Energy, MEG Energy Corp, and Bombardier Inc.
5 from 5i
Here are five reads we found interesting last week:
Enjoy!
Not a member of 5i yet? There is no better time to join but don't just take our word for it. Try it for free for the next month and experience all the benefits of the 5i Research membership. (And don't worry. We won't ask for your credit card upfront)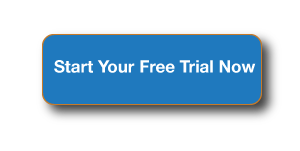 Disclosure: Please note that the author does not hold a financial or other interest stocks or funds mentioned.