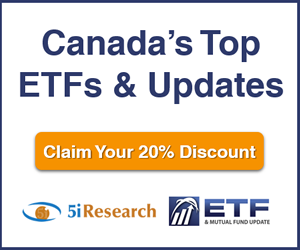 5i Recent Questions
Q: Hi 5i team,
I was wondering what your opinion is of the Morningstar Quant reports which can be found within TD Direct investing. For example, each of these stocks are noted as 'undervalued' or significantly'undervalued'. As well, they have little or no moat, and some are high or very high risk. Their stock prices are/have dropped a bit.
Would you consider it realistic decision making to include them in the mix of info resources?

Also, could you kindly rank these stocks if one were doing this year's TFSA amount- it's a small sum so is it best applied to one stock or divided?

I have SU and CNQ, similar amounts invested in each and both are above water a little.

Please deduct however many credits you like. Thank you for helping me!
Read Answer
Asked by Hilary on February 05, 2020
Q: I have owned Husky for several years and bought it at $26. At the time, it looked like a good investment in an integrated oil company. Recently, the price has gone down to $9 per share and I am concerned about whether the share price will rebound significantly. It has traded quite a bit around the $15 mark in the recent year or two. I also understand that the majority shareholder recently sold his shares. What does that signal for the company? Is this a good investment to continue to hold? The current dividend yield is 5%. Thank you for your help.
Read Answer
Asked by Cathy on January 27, 2020
Q: Wajax and Transcontinental have several things in common : mid single digit p/e, moderately high yield, relatively safe pay-out ratio, and a turnaround in earnings seems possible. Can you think of any other companies whose profile hits the 4 previously mentioned criteria. Thank you.
Read Answer
Asked by JACK on January 22, 2020