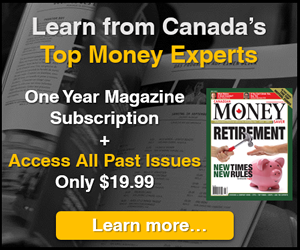 5i Recent Questions
Q: I'd appreciate your current thoughts on Husky. I'm down about 19% on the price but am collecting a 4.2% dividend. It's 1.5% of my total energy holding of 9.8% which includes CNQ & SU, SGY and a couple of minor names I'll be discarding.
Thanks as always for your help.
Read Answer
Asked by Molly on December 02, 2019
Q: Hello Peter and Ryan,

Saw three big volume trades crossed right at the opening bell,in which Scotia Capital crossed 3.75 million shares at $9.81, while RBC Capital Markets did two crosses at the same price, one for 2.5 million shares and the other for 1.25 million. Just wondering the implication of doing this since the buyer and seller are the same broker? Thanks!
Read Answer
Asked by yun on November 25, 2019
Q: I have positions in these companies way way under my cost. Looking for a strategy to capture some tax loss without giving up completely in allocation in case of oil turnaround. Consolidation in less number of stocks that represents the best potencial is an option or selling all of them and buying two or three different companies is another option. Appreciate any suggestion. Thanks for your help.
Read Answer
Asked by Saad on November 07, 2019