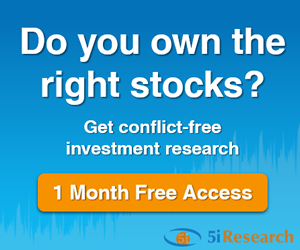 5i Report
NOV 17, 2018 - Leading provider of independent advisory services and commercial real estate data. Disappointing quarters expected ahead, and therefore, rating downgraded a notch to 'B-'.
Download Report

5i Recent Questions
Q: I have the above Reits which I would like to consolidate into much smaller number. Appreciate your opinion on your preference of which ones I should keep/switch to, based on expectation of total return over 3-5 years period.
Thanks

Read Answer
Asked by Saad on January 15, 2019
Q: Hi, I used a screener to look at companies that have had a hard down in the last 6 months, as well as a positive uptick in the last 10 days. I have found two in the subject line above. I also want a small dividend at least and both above are sufficient. I think both AIF and NFI missed last quarter, and they are expected to grow, however, it appears that AIF's growth into 2019 is significantly more (according to scotia) than NFI. I do know NFI has been a darling and this can be a good time to get in. Can you give me your opinion on both in contrast and consider which one you would add to a portfolio now for longer term. No need to consider any of my other holdings. Thanks.
Read Answer
Asked by Jordan on December 04, 2018
Q: I joined 5i a year ago.

One of my first transitions was to purchase AIF (Altus) it has been on a toboggan run since. You recommended selling last quarter. I wanted to give it one more quarter as past earnings appear stronger in third and fourth quarter. With yet another miss it is time to move on. My Canadian holdings look much like our flag - red and white with no green. Patience is waning here.

I hold the following 5i recommendations:
AIF, ATD.B, ATA, GC, SLF, VB, GUD, CSU, KXS, SIS, MX, PHO, TOY, RHT (yes still could not get out fast enough), TSGI, COV

Also own XIT, XEG, PXT, TD, BAM.A, KL

I am considering replacing AIF with CAE, WSP, TFII or another recommendation?

This is in a registered account 5 - 7 year time to use horizon.

Read Answer
Asked by Glen on November 09, 2018