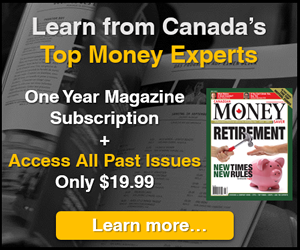 5i Recent Questions
Q: Hi 5i -- my son (age 26) has recently started working in a well-paying job in the US. He's saving a good portion of his salary and has asked me what he should be investing in. No debt. He's looking to invest for long-term growth for retirement in 40 years or so. About 1/3 of his holdings right now are in Brookfield Asset Management, 1/2 are split between VIG and USMV, and the rest is Berkshire Hathaway and CN for his non-registered accounts. Right now non-registered savings are $75k.
His 401k is separate in Vanguard SP500 index fund. He is a believer in pay yourself first and has been able to save and invest 5,000/month US!

He's looking for good growth stocks or funds that will increase steadily over the long term. He's earning enough now that he doesn't need dividends in the short term but he's not opposed theoretically if everything fits together. Any thoughts on what he should be investing in? Thanks.
Read Answer
Asked by Giovanni on May 11, 2020
Q: What are your thoughts on BAM's move to help retail with a 5B investment. I'd imagine its only helping companies that are its tenants so that it may prevent some large vacancies. Are they taking equity in these retailers for lending them money? Didn't BAM do this in 2016 with Rouse and 2018 with GGP and both were bad moves? Struggling to see how this is a good move, retail is a nightmare and for good reason.
Read Answer
Asked by Adam on May 11, 2020
Q: Hi 5i,

Thanks for the quality work. Buy and hold forever. 1-3 and why? Insight appreciated. Maybe one thats better or missing?

Thanks again!

Read Answer
Asked by Adam on May 07, 2020