If you are subscriber to my website then you will be familiar with my daily blog where each day I scan the TSX and feature my favourite ideas under three categories: Breakouts (or potential breakouts), Momentum Plays, and Bottom Fishing Candidates.
Today I am bringing that formula over to 5i with the following three ideas.
Potential Breakout
SNC-Lavalin (TSX:SNC)
has spent the last two years consolidating in a massive ascending triangle continuation pattern. There's a saying in technical analysis, "the bigger the base the higher the space". The theory is prolonged periods of contraction lead to prolonged periods of expansion. Keep a close eye on this setup, a breakout from this pattern would be extremely bullish and suggests the beginning of the next major move higher.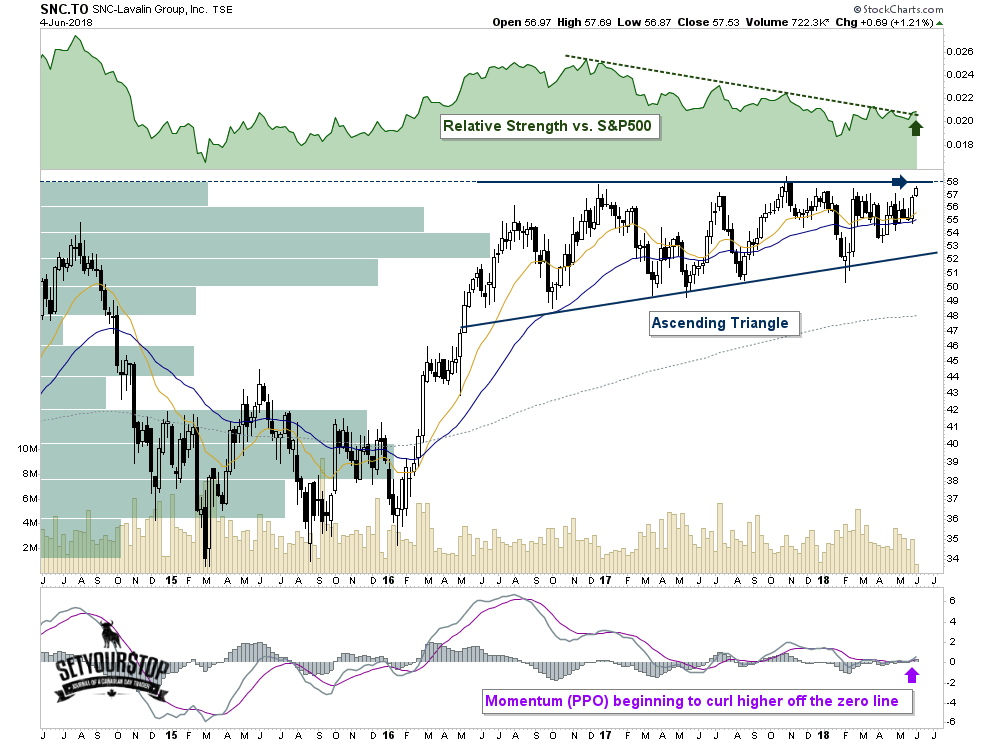 Momentum Play
After spending the last seven months consolidating within a giant cup & handle type pattern,
Transcontinental (TSX:TCL.A)
has just broken out to new all-time closing highs. The historical breakout is one of trend following's important entry signals. Stocks hitting new highs tend to keep making new highs. This dynamic occurs because resistance disappears. There is no longer any oversupply from former shareholders in losing positions. At this point everyone in the stock is a winner and price has momentum at its back.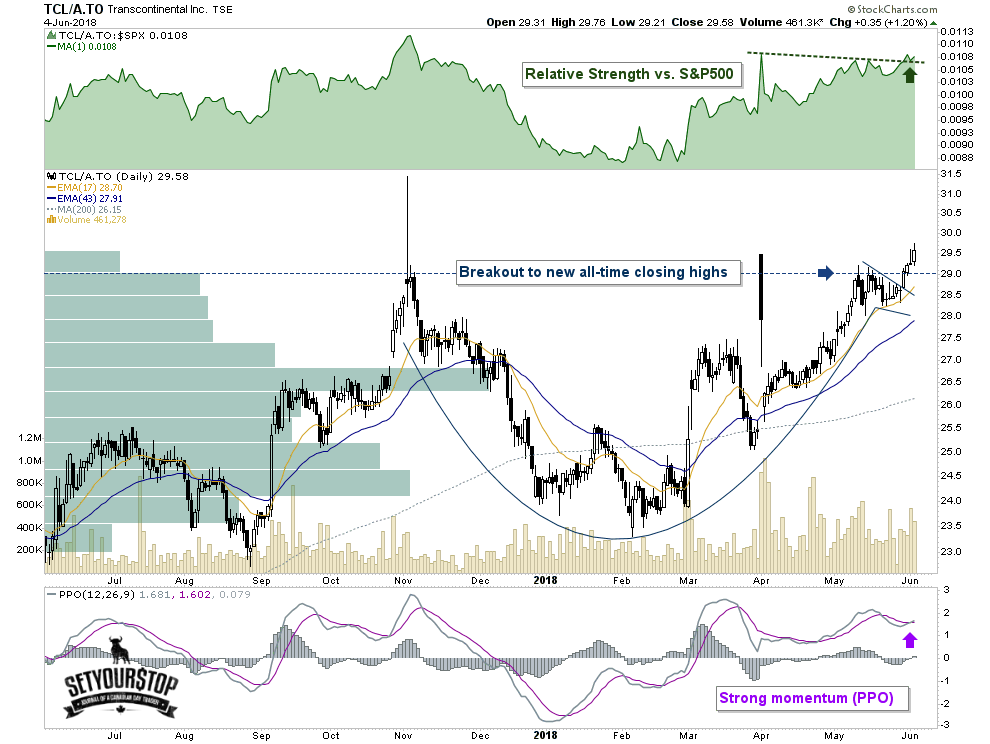 Bottom Fishing Candidate
Alimentation Couche-Tard (TSX:ATD.B)
is in the process of completing a double bottom reversal pattern. Although the price action has yet to break above the highest point between the two troughs, it has broken out above the major volume by price bar highlighted on the chart. The moving averages are attempting to perform a bullish cross, relative strength vs. the S&P 500 has broken above its downtrend line and the momentum indicator (PPO) is accelerating toward the zero line. This price action is very bullish and suggests a bottom is now in place.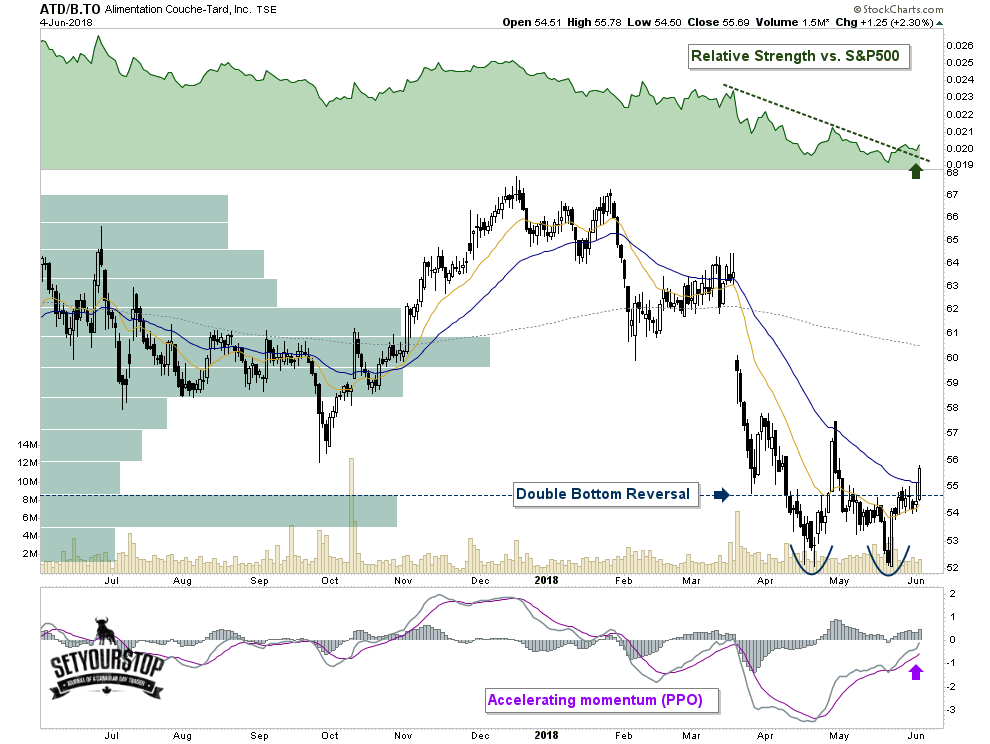 Have a question? Sign up for free to ask 5i's Research Team your top question, plus get instant access to Canada's top stocks, three model portfolios, and over 75,369 answered investments questions. Get your free 5i Research Trial here.
By Dwight Galusha from SetYourStop.com

Disclosure: At the time of writing this article, the author does own TCL.A.