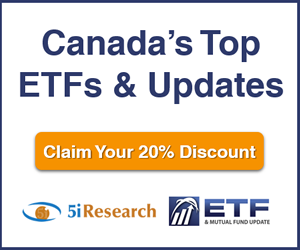 5i Recent Questions
Q: Hello, with $75000 to invest could you please give me a list of 10 stocks us or cdn for a tfsa.

Thanks, Mike
Read Answer
Asked by Michael on July 21, 2020
Q: As per a New York Post and WSJ articles, ATD would be interested in acquiring Speedway from Marathon Petroleum and is apparently looking at selling some of it US Circle K gas station to appease US regulators and, maybe, to free some cash. What would be your views if this transaction materialize.
Read Answer
Asked by Gilles on July 13, 2020
Q: Recently, in response to a question requesting your advice on a number of stocks including the above, you singled out MSFT and CRWD to "buy more". What are other stocks would you recommend to "buy more" at this time?
Thank you for your advice.
Read Answer
Asked by sam on June 15, 2020