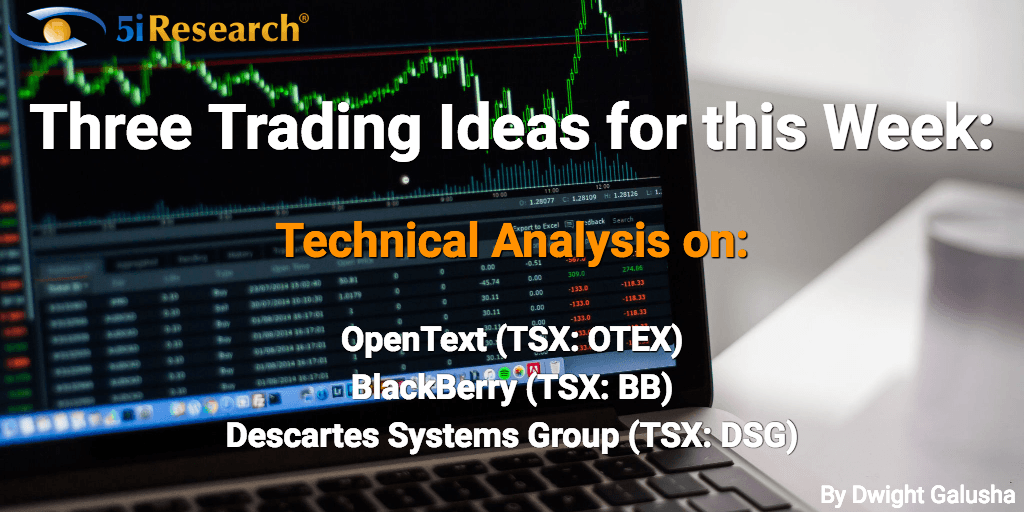 Since the goal of many investors is to outperform the market, the relative strength indicator is a very important tool for identifying opportunities. The relative strength indicator is often used to compare the performance of a stock vs. a benchmark such as the TSX index. More importantly,
at a time when the TSX is down more than 900 points from the January high,
the relative strength indicator can also be used to find pockets of strength.
Since the TSX has very few places to hide in a market downturn, being able to find these pockets of strength can be very profitable. This brings me to the TSX capped information technology index.
The chart below compares the TSX capped information technology index to the TSX composite, signalling a breakout in relative strength as the composite began to decline. Since most fund managers' goal is to outperform the benchmark, money tends to flow into sectors showing outperformance. Especially when that benchmark is offering very few sectors of strength, let alone a sector breaking out to new multi-year highs.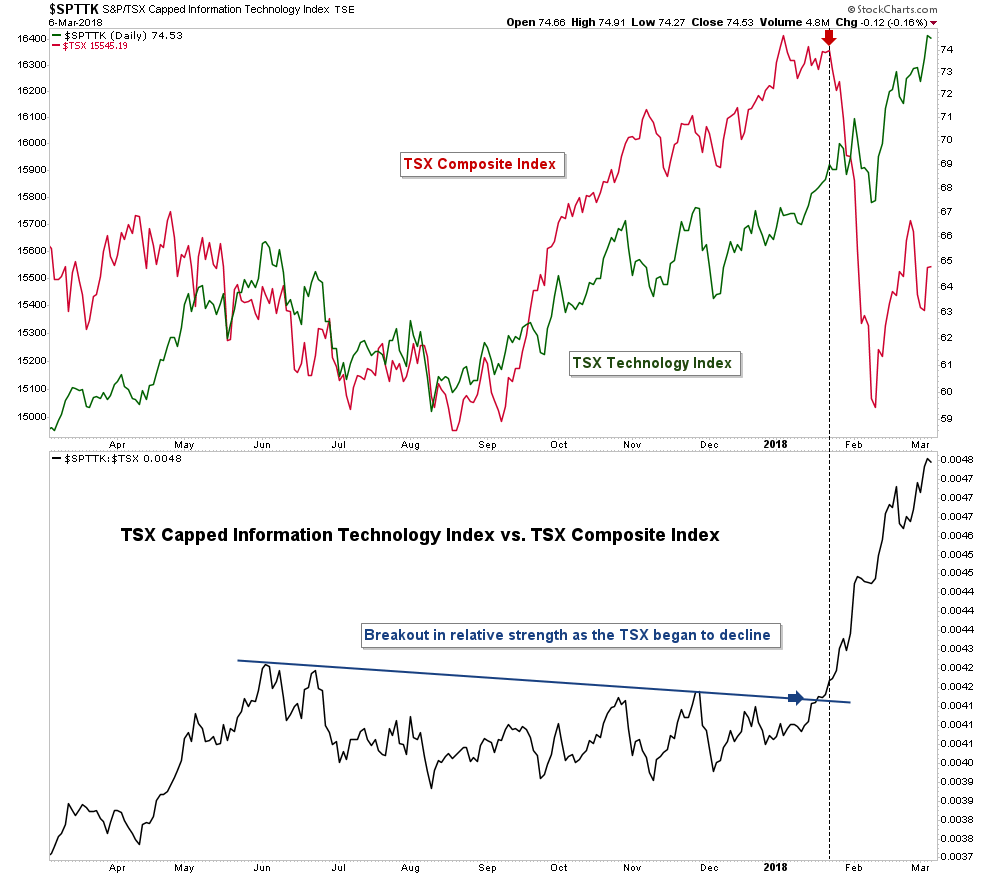 ​
Investors can gain exposure to the
TSX capped information technology index
via the iShares S&P/TSX Capped Information Technology Index ETF (TSX:XIT). Today, I'm going to focus on 3 names
offering opportunity
that are part of the ETF.
​
OpenText (TSX

:OTEX

)

OpenText (TSX:OTEX)

has begun to push higher from a 10-month rounded bottom continuation pattern and above a major volume by price consolidation area as price nears new all-time highs. This price action suggests a continuation of the prevailing uptrend is now underway. A breakout from this type of pattern is often followed by an acceleration in price momentum.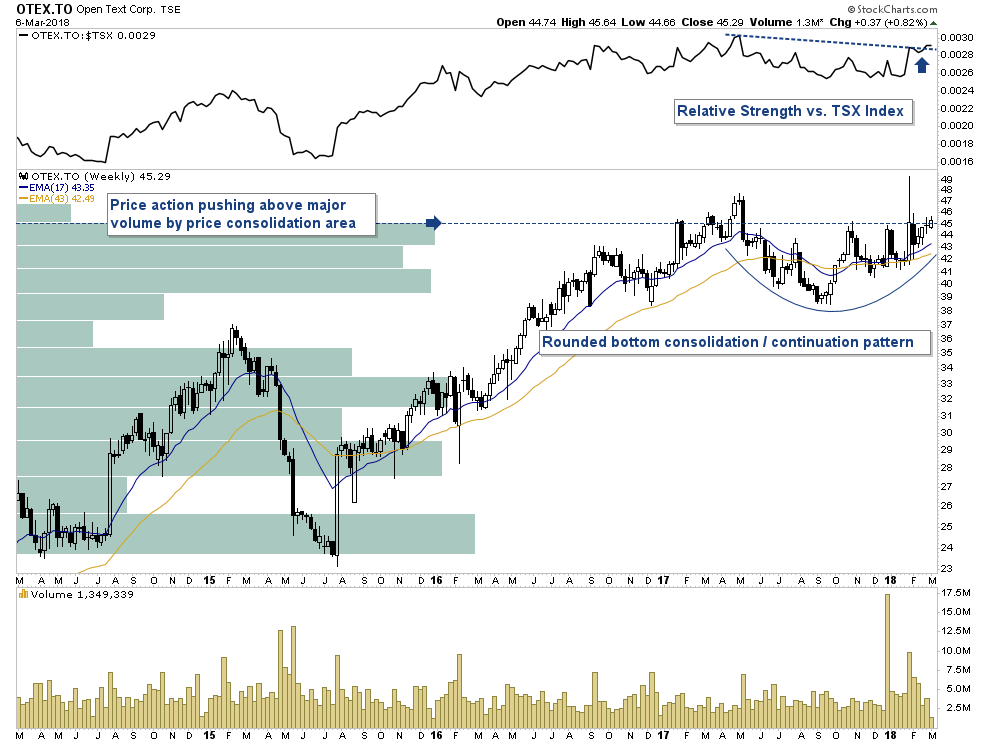 ​
BlackBerry (TSX

:BB

)

After spending the last 4 years consolidating,

BlackBerry (TSX:BB)

has broken out above major volume by price resistance, and has since come back to successfully retest the breakout. A retest occurs when price action reverses direction after a breakout and returns to see if the breakout level will hold. If the level holds, it's a strong sign that the breakout is valid as demand exceeds supply. This price action is very bullish and the successful retest suggests the beginning of a new uptrend is underway.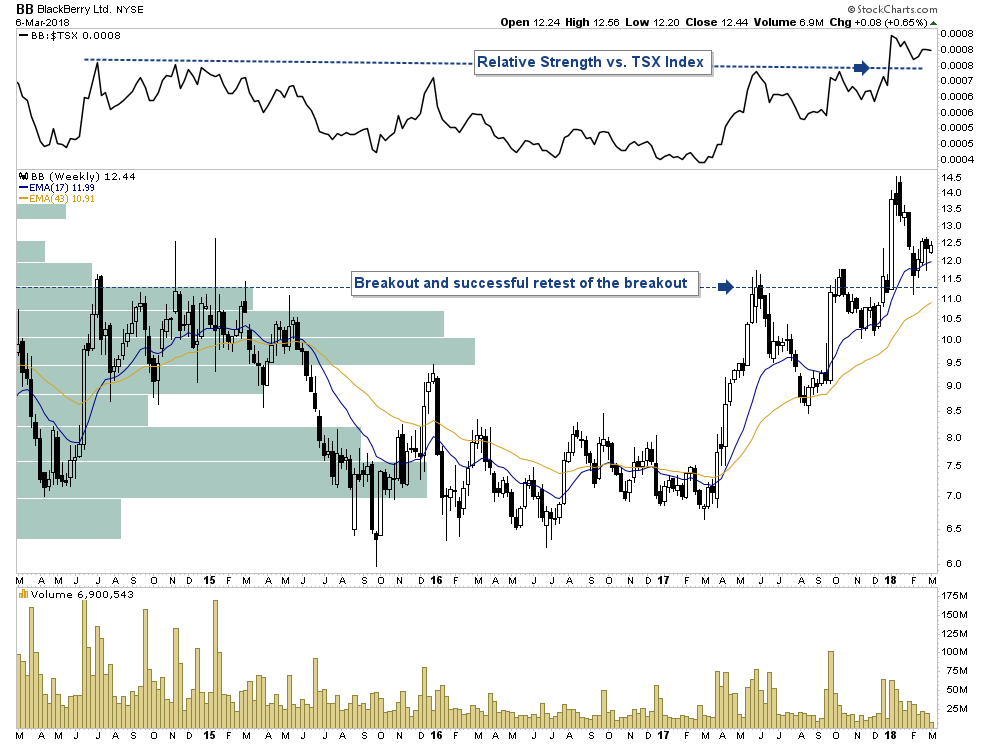 ​
The Descartes Systems Group (TSX:DSG)
The Descartes Systems Group
has spent the last 7 months consolidating within a falling wedge continuation pattern. This week, the price action has begun to push above major volume by price resistance as relative strength vs. the TSX index breaks above its downtrend line. A breakout from this falling wedge pattern would be extremely bullish and suggest a continuation of the
prevailing uptrend.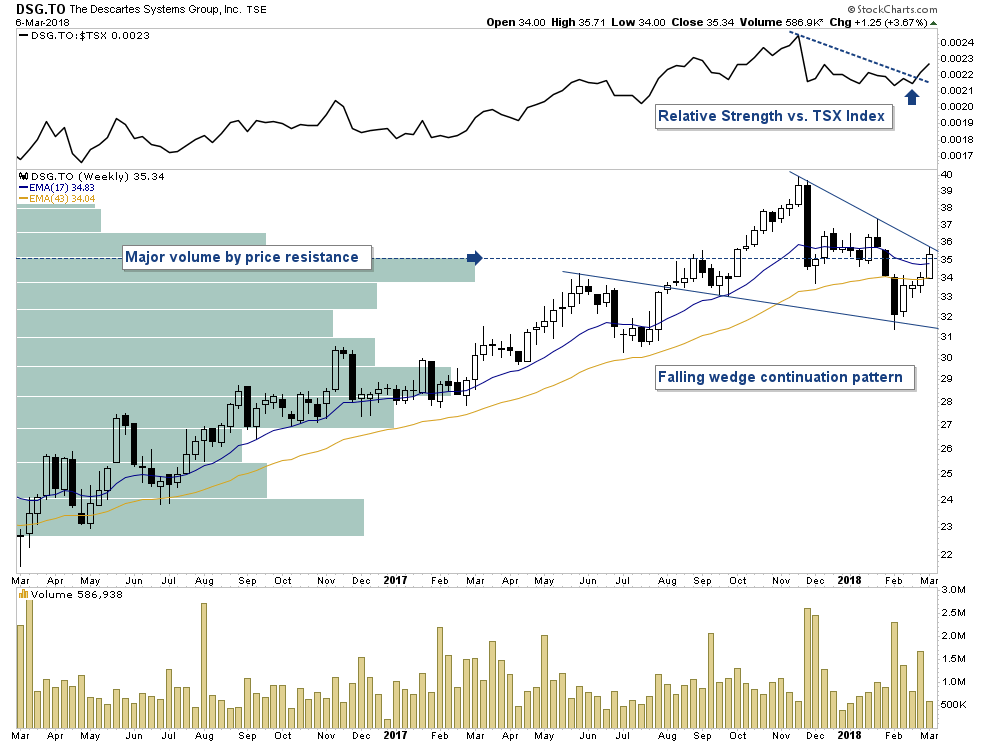 Have a question? Sign up for free to ask 5i's Research Team your top question, plus get instant access to Canada's top stocks, three model portfolios, and over 62,000 answered investments questions. Get your free 5i Research Trial here.
By Dwight Galusha from SetYourStop.com
Disclosure: The author currently owns BlackBerry stock.
Nothing in this article should be deemed as a recommendation to buy or sell securities and is for informational purposes only. Please do your own due diligence before making an investment decision.