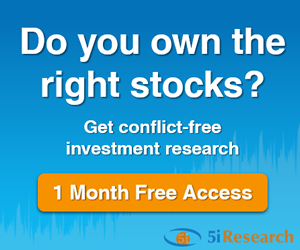 5i Recent Questions
Q: The market seems to be discounting the likelihood that ACs $13 offer will be accepted or allowed. Some other Analysts have stated they think $13 is on the low end and that higher offers from other parties might still materialize. Would you be a buyer under $12 based on the assumption $13 will probably be the lowest offer accepted? Other thoughts on how to play this?
Read Answer
Asked by Chris on May 17, 2019
Q: Noticed a huge increase in volume and price starting 2 weeks before todays takeover announcement.Would this be investigated as insider trading.If not why not..?
Read Answer
Asked by tom on May 16, 2019
Q: Any company trading for below cash in the bank at the moment? Canada preferably.
Read Answer
Asked by Nino on November 05, 2018