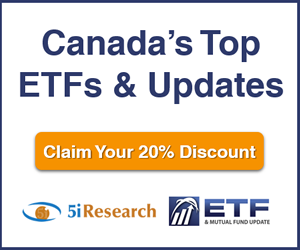 5i Recent Questions
Q: Given results that - at least in the news release - seemed positive, can you comment on same and the reason for the current drop in price of about 2.5%
Thanks!
Read Answer
Asked by Paul on August 12, 2019
Q: I manage a TFSA for a 26 year old relative, with the following stocks:
GSY, CSU, PHO, KWH-UN, COV, GOOG

With the cash coming from KWH, we are looking to buy. So two questions:
1. Is there any obvious "hole" in terms of sector that we should try to fill?
2. She has indicated a desire for a renewable energy stock. We are considering BEP.UN, AQN, NPI, RNW - which you you choose, or is there another you would suggest instead?

Thanks for your excellent service!
Read Answer
Asked by Ed on July 19, 2019
Q: Hi, I currently have $11,500 to add to my TFSA with a long term horizon. I currently hold CNR (2.53%), NTR (2.88%), PLC (5.04%) PPL (2.98%), TD (4.21%), V (4.71), WCN (6.15%), XLV (3.31%) MAW 104 (25.11%). I am wondering if I should add to the current companies or might you have any other suggestions?
Read Answer
Asked by Penny on July 11, 2019