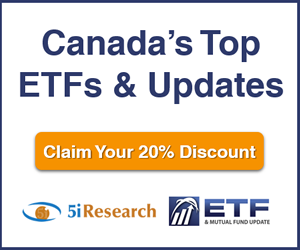 5i Recent Questions
Q: Hi , i have 7 stocks that dropped below 2.5% of my holdings. BEP.UN (2.38%), NFI (2.33%), PHO (2.20%), SJ (1.92%), TOY (1.91%), DOL (1.61%), PIF (1.53%).
I also have a 15% cash position. Please Rank all 7 for potentially increasing to a 2.5% position. Also, is there any of the 7 stocks full position (5%) contenders.
Thanks
Read Answer
Asked by André on January 03, 2019
Q: Market certainly seems to like the UEG acquisition. How does it look to you?
Read Answer
Asked by Alex on November 02, 2018
Q: With regard to Alex's questions, Polaris was recommended as a top dividend pick by Motley Fool Canada on Saturday, which might account for the strong interest today.
Read Answer
Asked by David on September 10, 2018