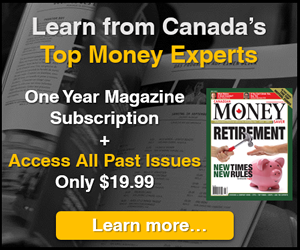 5i Recent Questions
Q: These ETFs are described on their websites as active floating rates bonds with very similar timeframes. HFR has more US focus thought. However, their yields are drastically different; FLOT~5% and HFR~2.3%. Can you explain why the big difference. Which would you recommend?
Read Answer
Asked by Brian on December 10, 2018
Q: I've been comparing these two funds and while they appear to be essentially taking the same approach. HFR has Canadian & US holdings and FLOT has exclusively US holdings. Yet their is a substantial difference in their yields. But FLOT yield is 4.3% and HFR 2.3%. I don't get it.
Yield is nice to have but I'm more concerned with capital preservation through the end of this business cycle. Your thoughts would be appreciated.
Read Answer
Asked by Brian on December 10, 2018
Q: I am setting up a fixed income portfolio for 5 -10 years with little need for income. HISA @ 15%, HTB @ 5%, HBB @ 5%, PYF @ 5%, HFR @ 20%, MFT @ 50%. I would increase the Horizon's ETF percentages, but liquidity is low. Would you please comment on this set up. Thanks for your service.
Read Answer
Asked by Ozzie on November 28, 2018