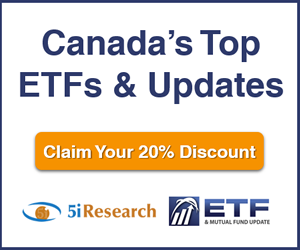 5i Recent Questions
Q: Looking to increase my fixed income exposure. Currently hold CBO, XBB, and CPD (preferreds). Thinking of adding XHY in addition to these, would you recommend additional ETF's in this space to help diversify?
Read Answer
Asked by Patrick on December 05, 2019
Q: Hello 5i team, I am slowly reducing my exposure to equities for two reasons: position my portfolios ( US + CDN) for a possible recession or slowdown and also, I am 66 year old and my portfolios are 80% equities.
I have taken small positions to above bonds ETFs.. May I have your comments and also, would you recommend short/long or medium bonds and treasuries? As well, do you have other recommendations for someone my age? Thanks CR
Read Answer
Asked by Carlo on November 14, 2019
Q: Within fixed income today, is it wise to move from longer term bonds into floating rate bonds...seems the longer bonds are beginning to slide while floating rates bonds are holding firm. both pay similar yields. thanks as always.
Read Answer
Asked by Curtis on October 28, 2019