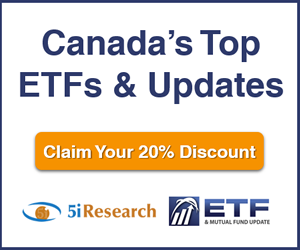 5i Recent Questions
Q: Which stocks in your growth portfolio might be the safest and suffer the least in a major market correction, or a prolonged bear market, thanks?
Read Answer
Asked by pat on April 13, 2018
Q: Hi there,

I currently hold almost all of the names in the Balanced Equity Portfolio and would like to dip my toes into the Growth Portfolio. What are your currently top 5 ideas from the Growth Portfolio whose risk profile would be the most similar to the names held in the Balanced Equity Portfolio?

Thank you!
Read Answer
Asked by Michael on April 02, 2018
Q: Hi there, thanks for the updates on your portfolios! I mostly follow your Balanced Equity Portfolio with a few swap in towards growth (ie: KL, SHOP, PHO, PEO, COV, GSY, DOL etc) - in other words I dont' mind risk, but not on the extreme end of the risk spectrum. I like the names like PBH, KXS, SIS, TOY as well. That being said, If I wanted to buy 3 of 5 names that were added to the BE and Growth Portfolios, which would be best suitable for me: RHT, WEF, TCK.B, VB, LIQ

Thanks so much!
Read Answer
Asked by Michael on February 16, 2018