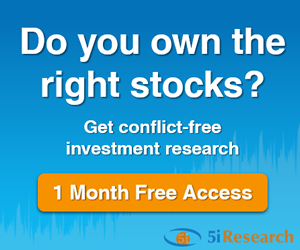 5i Recent Questions
Q: I hold the above stocks in my portfolio. Thinking of adding QSR. Your thoughts. Or should I keep my cash for better opportunities during tax loss period ? BEW and PNG are my play money. Playing PNG with house money.
Read Answer
Asked by Roy on September 12, 2019
Q: Would you have an explanation on why this security has performed so poorly? I would expect with its 6.5% minimum guarantee on its dividend that the preferred shares would be trading close to face value ($25.00).
Read Answer
Asked by Robert on August 20, 2019
Q: In reference to my last question you made a couple of suggestions. I parted ways with CHR and NFI. You also suggested that I lacked diversification in some areas. I have accumulated cash since my last question to be deployed at an appropriate time. I have listed again the stocks in which I am currently invested in. Percentage allocation in each was listed in my last question. I have wonder if you maintain an investment profile of your clients. Doing so would enable you to provide more appropriate advice and/or suggestions. It would negate the need for clients to keep repeating investment objectives. Thanks
Read Answer
Asked by Roy on August 09, 2019