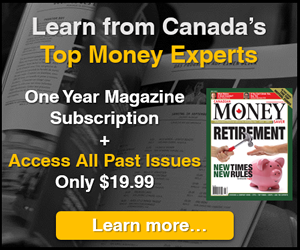 5i Recent Questions
Q: Any news on sharp drop today($4.34 down 0.08) after recent good uptrend & flirting with new year high of $4.475.2% position on $4.02 p/p Buy more,hold or take profit? Thanks for u usual great services & view
Read Answer
Asked by Peter on April 05, 2019
Q: I currently hold both.

Re ECN.PR.A
1. Reset Dec. 5 , 2021
2. Rate cannot be less than 6.5%
3. Protection against rising rates, but with rates neutral and/or falling there is an increase likelihood of redemption at $25.
4. Price of Pref. Has trended along with ECN. Cibc has a target of $5.00
5. Reset at 5 yr Canada plus 5.44 (1.523 + 5.44 = 6.963). My book value is $23.57 for a yield of 6.9%
6. Relative to ZPR the price has dropped.
7. Iíve been unable to see the trend on volume.
Question is to make sense of all this, Sell hold or sell half position and keep the cash for other opportunities.
Read Answer
Asked by Roy on March 22, 2019
Q: Hello,
I own ATA and AIF in my RRIF account, both of them suffering a small loss. I would like to replace one or both of them with ECN. What is your thought? I usually like to hold stocks for at least 3 years. Thank you very much.
Herbert
Read Answer
Asked by Herbert on March 18, 2019