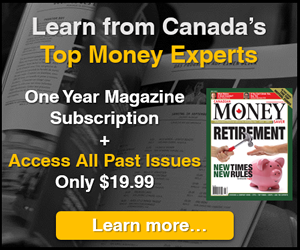 5i Recent Questions
Q: Tech Analysis d/d Feb 6 supplied by 5i correctly predicted Breakout(B.O.) for ECN($3.88) AW.UN(36.09) & ABT(8.36).Article d/d Feb 12 stated that ECN is on a B.O. with 10 buy & CTP $4.65.Is this an entry point for ECN? Thanks for u usual great services & views
Read Answer
Asked by Peter on February 14, 2019
Q: As much as I enjoy your service, there are times when I find your answers provide insufficient depth. I can understand that when you are asked about obscure companies that most of us have never heard of, but I do expect more, perhaps incorrectly, when the question pertains to companies in your portfolios. Case in point on Feb 6 a question asked what you would recommend , GSY or ECN. Your answer without any support was GSY with no rationale for your choice
On Feb 5, ECN held an information session that provided guidance for 2019.
Management are looking at EPS of 23-25 cents . up from about 11 cents in 2018.
Key sub components are looking quite strong:

Kessler's projections imply earnings growth of close to 40% and revenue growth of around 60%.
Triad is guiding for adjusted operating income to grow around 17%
SFC guidance is for adjusted operating income to grow around 25% in 2019. Originations guidance is expected to be up around 36%. Management believes that the business can grow about 20% annually going forward.
Without getting into them there are other numbers that I have not mentioned that also look quite strong..
The company has been in a transitional phase the last couple of years and there will be some potential losses as ECN sells some of its legacy assets. All in all, it would appear that guidance was extremely positive.
So given this outlook what is it about GSY that makes it a better choice?



Read Answer
Asked by John on February 07, 2019
Q: I currently own ECN for a total weight of 5.3 % , I am thinking to make it a 3.5% weight and put the cash into VB. ECN is held in non rrsp account so I would be paying taxes on capital gains or just keep ECN as the momentum is good at the moment and analyst are increasing their target prices. At what weight would you sell some? I already own SLF and BNS for financial sector.
Thanks
Dolores
Read Answer
Asked by on February 06, 2019