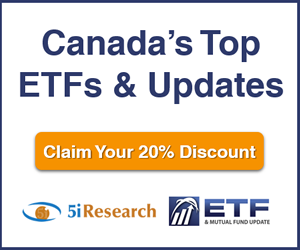 5i Recent Questions
Q: What is the payout ratio? The site I was using says cash flow has been negative for the past 3, 6, and 9 month periods. How safe would you expect the div to be? Thanks.
Read Answer
Asked by Peter on July 23, 2019
Q: What is 5i thoughts about the additions to Caldwell Partners' board of directors? This news coupled with Ewing Morris acquiring a 20% stake in CWL last year maybe a signal for change at CWL in terms of better utilizing the capital markets. Do you agree?
Read Answer
Asked by Charles on July 12, 2019
Q: What is 5i thoughts of Caldwell Partners' all-time record-breaking quarterly results. It seems that they have recovered nicely from a slow start to this fiscal-year. They also suggest in their outlook that fiscal Q4 could be just as strong (or stronger) than Q3 which could lead to a record-breaking year for the Company. If anything the results and outlook is great bell-weather indicator of the strength of US economy for which a large portion Caldwell's revenues are generated from.
Read Answer
Asked by Charles on July 12, 2019