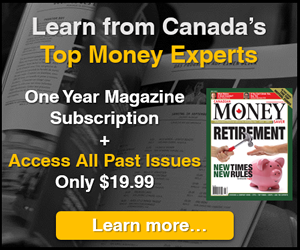 5i Recent Questions
Q: The last question I asked (below) was about a name in CAD.
The answers were about ETFs in USD.
Thank you for providing names in CAD.
Question:
Could you please suggest a Gold bullion ETF in CAD - Not a "paper ETF" but an actual physical like PHYS? Thank you.

Answer:

We would be fine with PHYS here. SGOL is another option, holding physical gold bars in Swiss vaults

Read Answer
Asked by Genevieve on August 06, 2019
Q: Can you recommend a Canadian dollar etf for gold and a few Canadian stocks that would benefit from an appreciation in gold prices? Thank you.
Read Answer
Asked by Steve on June 11, 2019
Q: I have 11% ZLU, 19% CDZ, 50% SDY, !% VWO, 15% VEA and 3% CGL in a RIF. I need to sell $12K from a RIF. Is there something you would recommend selling, or just move in kind?
Read Answer
Asked by Wayne on January 07, 2019