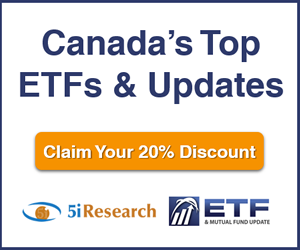 5i Recent Questions
Q: Can you recommend a Canadian dollar etf for gold and a few Canadian stocks that would benefit from an appreciation in gold prices? Thank you.
Read Answer
Asked by steve on June 11, 2019
Q: I have 11% ZLU, 19% CDZ, 50% SDY, !% VWO, 15% VEA and 3% CGL in a RIF. I need to sell $12K from a RIF. Is there something you would recommend selling, or just move in kind?
Read Answer
Asked by Wayne on January 07, 2019
Q: Considering purchasing CGL as a disaster hedge, portfolio diversifier and future inflation hedge. I like the way it increased in value back in 2009 to 2011; more so than XGD. I also like the idea of avoiding the specific company risk of purchasing a gold company. If you like my thesis, what percentage of my equity portfolio would you suggest to provide the protection I am seeking? Thank you.
Read Answer
Asked by Richard on January 22, 2018