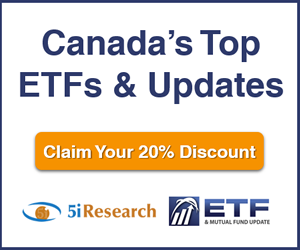 5i Report
APR 13, 2020 - The label maker is not expected to see much decline during this period and provides the much needed fundamental stability to its investors. Given the overall weaker economic outlook, rating downgraded a notch to 'B+'.
Download Report
5i Recent Questions
Q: Hi Folks,

Looking for your sage opinion please. I've owned CCL Industries for a few years and have done very well - up about 150% in a taxable account (thanks for making me aware of the company years ago). It's not a big holding (2.5% of my equity portfolio). CCL.B seems to be struggling and at one point I was probably up closer to 200%.

My question is should I lose confidence in the company at this point, sell the shares and pay the capital gains tax (I have a fairly low marginal tax rate right now), or should I hold? I do note CCL.B has the early appearance of turning the corner to better results.

Thank you for your opinion and also for the significant investment gains I have made for several years now with 5i's support. Because of you I have done really well on CSU, SHOP, FNV, WSP, ATD.B, IWO as well as others.

Michael

Read Answer
Asked by Michael on September 25, 2020
Q: Inflation expectations - which sectors are expected to do well as inflation picks up? Please name your top picks in those sectors.
Thanks for all your advice.
Read Answer
Asked by sam on August 11, 2020
Q: Could I please get your comments on CCL.B Q2 results. Also which company would you buy and why CCL.B or WPK .
Thanks
Read Answer
Asked by Roy on August 07, 2020