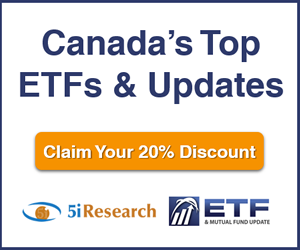 5i Recent Questions
Q: Merry Christmas Peter and Co.

I need a couple of potential 10 baggers for our 2019 stock pool .
Can you help me?
Thanks
Read Answer
Asked by peter on December 27, 2018
Q: What is your opinion of the news release today of Drone Delivery Canada's first commercial contract? Is this as significant as it appears?
Read Answer
Asked by Andrew on December 06, 2018
Q: My rich boss was told to invest in this stock at 23 cents and I bought some at 43 cents doubled my money and sold around 90 cents in a two month run because that's two weeks salary and I was happy. Now this thing is over 2 dollars with lots of volume when it went to venture exchange.do you see any reason for this new valuation.... I know they have increased testing areas to the states etc. What is your take on this company that makes no money and just increased 1000 % on little news.should I jump back in ??
Read Answer
Asked by Brad on February 02, 2018