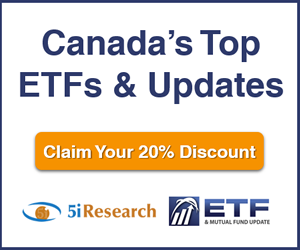 5i Recent Questions
Q: you guys seem to be fine with this stock.
But the market thinks different.Why?
Any compelling reasons to buy it here?
What is their financial situation and metric/numbers.
Would you initiate a position here?
Read Answer
Asked by Josh on April 24, 2020
Q: Good morning,

On April 17th you mentioned some U.S. and global names you currently liked. Could you please briefly give your thesis including the risks vs opportunities for Veolia Environment and Lazard.

Thanks in advance
Read Answer
Asked by Brian on April 21, 2020
Q: What are some of your favorite US growth names right now? I am a younger investor with some money to deploy. I have a 20+ year time horizon. I am not too worried about sector allocation due to having a defined benefits pension when I eventually retire (20+ years).

I am also wondering what US stocks 5i staff are currently buying and why.

Thanks for all your advice. I read the questions daily. Your support through these tough times (my first as an investor) has been beyond insightful and finding I am getting my financial education through your words of wisdom and advice. I keep speaking highly of you to my friends looking to get into investing and am encouraging they subscribe to your service as it is beyond exceptional.

Thanks for all that you all do! Hope you and yours are safe and healthy during these tough times.


Read Answer
Asked by Justin on April 15, 2020