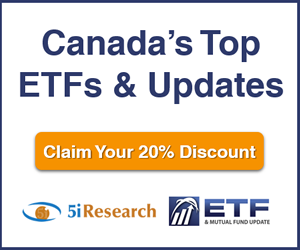 5i Recent Questions
Q: Hello 5i Team,

I was too late buying into both Roku and Pays and am now considerably underwater on both. Are either worth the long wait for a rebound, or is it time to cut and run? Thank you.

Brad
Read Answer
Asked by Bradley on September 23, 2019
Q: Hello, could I have your thoughts on the recent PAYS revenue guidance (didn't seem bad) and stock drop under $10 now.

Also just a thank you as I do read lots of negative comments on the board and people tend to cherry pick one big loss (TSGI, COV for recent ones). Anyways I wanted to add that you have liked/loved some awesome stocks that haven't gotten attention because they aren't Canadian or in your portfolio. Examples - AYX and TEAM, massive gains since these stocks were first in your Q&A and you had positive comments on questions.
Read Answer
Asked by Michael on September 09, 2019
Q: On a risk/ return basis, which two of these would you prefer and why please.
Read Answer
Asked by Ron on August 23, 2019