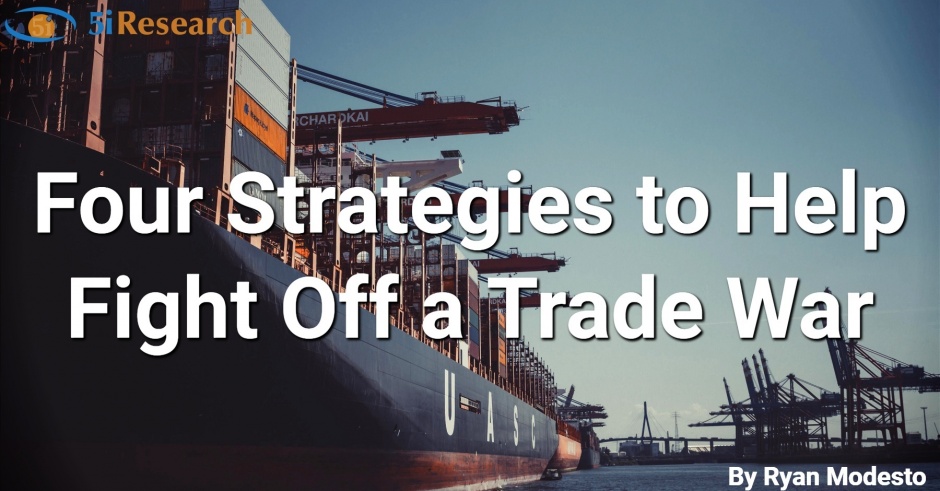 You cannot turn on a T.V. or open up a computer without hearing about trade wars or tariffs it seems. The United States has increased pressure on China, sending the Shanghai Composite into bear market territory, down 20% from its high.
It has also impacted companies in Canada that are deemed to be susceptible to higher prices from the tariffs and almost ironically, even companies in the US that they are trying to 'protect' such as Harley Davidson which has noted it is moving some production to Europe to help combat higher prices from tariffs.
While how this will impact any single economy or company remains uncertain, the common thread here is that it is adding a lot of uncertainty for investors and markets hate uncertainty. For investors looking for ways to stay invested while hopefully avoiding significant trade disruptions, here are a few areas we think that an investor can focus their attention on...