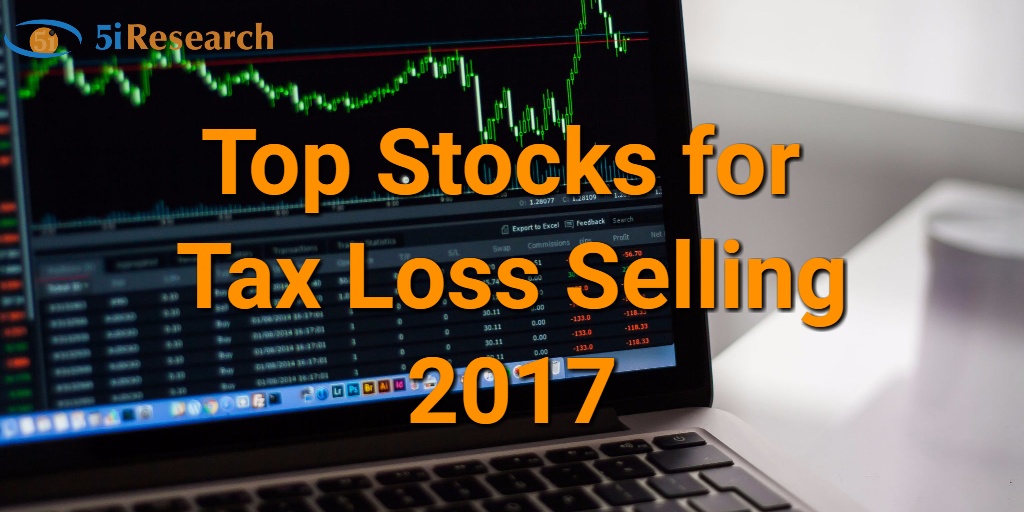 As the holiday season approaches, two things come to everyone's mind: Gift ideas and tax-loss selling! Ok maybe not everyone's mind for the latter, but it is definitely top of mind for investors. So we wanted to look at some stocks that are tax-loss selling candidates but still have a good outlook going into 2018.
For longtime readers of the blog, you likely recognize the first iteration of our tax loss ideas, which can be found here. Essentially, we are looking for stocks that have seen year-to-date (YTD) declines of 15% or more but revenue growth estimates in excess of 15%. The idea being that these stocks may be candidates that get oversold as we approach year-end but still have potential to grow in the future.
As it should be no surprise, materials and energy companies are the primary constituents of this list. So let's drill down a little into the non-commodity names.
Remember to also view our latest answered questions on these companies here. If you are not yet a member, get your free 1-month access here.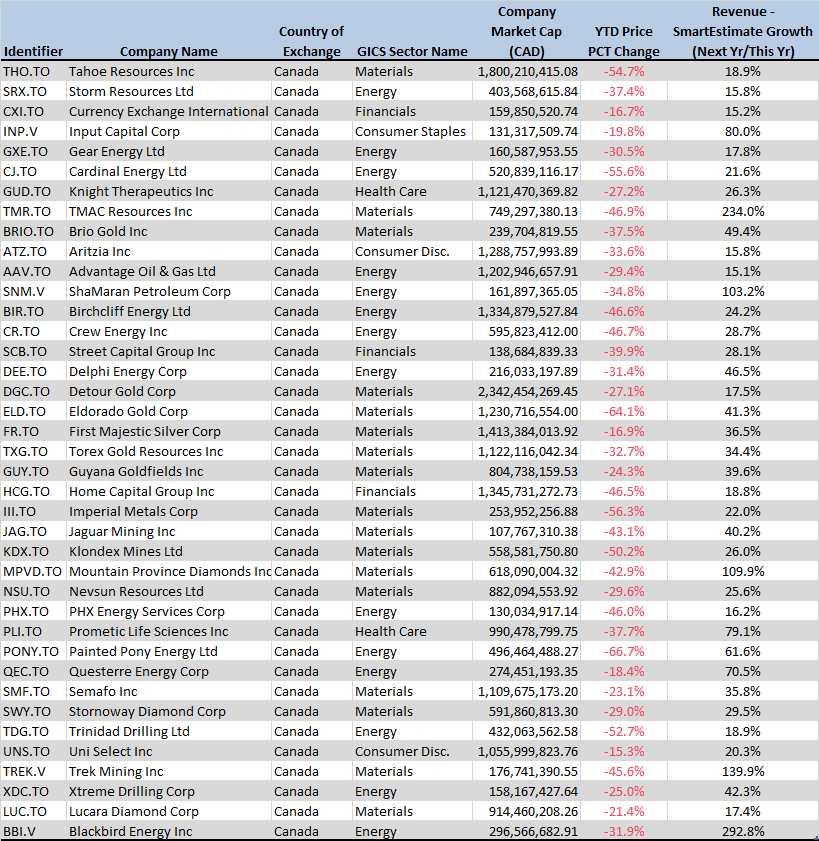 Download the spreadsheet by clicking here.
In our view, the most noteworthy name on the list, and a 5i Research coverage company is Knight Therapeutics (GUD.TO). Knight is a company with roughly 65% of its market-cap in cash and is looking for ways to put the money to work. GUD is probably a big tax-loss selling candidate because investors are simply getting tired of waiting for the company to do something. So you could see some investors sell the name just because they are bored.

View our full report on Knight Therapeutics in the member area here.

Aritizia (ATZ.TO) is another name that is interesting to see on the list. While it is a name we have largely not been big fans of and has not been a strong performer since the IPO, there could be potential for it going into the holiday season with a strong Canadian consumer and continued selling pressure.
Finally, Blackbird Energy (BBI.V) deserves honourable mention. While a higher risk name, revenue is expected to grow nearly 300% next year while the shares are down over 30%.
None of this is necessarily an endorsement for any company, but for investors either looking for potential companies to sell for a tax-loss or for companies that may get oversold heading into December, we think this list of companies is a good place to start.
Remember to view our answered questions on these companies here. If you are not yet a member, get your free 1-month access here (no credit card required).