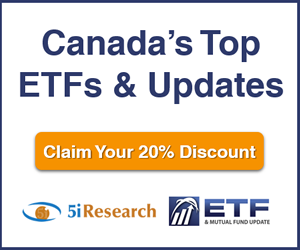 5i Recent Questions
Q: WEF has been in losing ground for a year, and seems to have been range-bound for the four years previous. Do you think that yet more bad news on duties is already priced-in, or could things get quite a bit worse from here? Interestingly, Tier 2 data shows a disproportion of bids (vs asks) close-by the trading price; I would have thought this implied buyer confidence in future prospects - yet the price is not being supported.
Read Answer
Asked by John on May 13, 2019
Q: The dividend is over 5% now but have they ever cut it in the past.
Read Answer
Asked by Tim on May 10, 2019
Q: Hello. Currently overweight technology and underweight materials, energy, consumer cyclical and consumer non-cyclical. Looking for a couple of suggestions for each sector. Long term (15+ years) hold, medium to higher risk, Canadian or U.S. I currently have full positions in CCL.B, TSGI and ATD.B and partial positions in TOY and PBH. Thanks.
Read Answer
Asked by Nicola on May 08, 2019