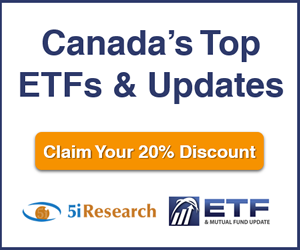 5i Recent Questions
Q: Which of the listed companies do you reckon has the best prospects for a 1-year hold from current levels? How about for a 10-year hold?
Read Answer
Asked by Andrew on April 16, 2018
Q: Hi - I have gains on WFT within a TFSA. I am thinking about selling WFT and buying WEF as WFT has outperformed WEF over the past year. Thoughts?

thanks
Mike
Read Answer
Asked by Michael on April 09, 2018
Q: Full position in forestry sector to invest which would you select SJ or WEF. Both have had good years and seem to be pulling back. I know you guys tend to avoid market timing but I need to ask if you have a good entry point price for each. I loosely follow your balanced growth portfolio ( lean towards SJ) but am not against a bit more growth with WEF. Balanced equity transitioning from a more growth portfolio 3-5 year outlook, high risk tolerance.


Read Answer
Asked by Tom on March 06, 2018