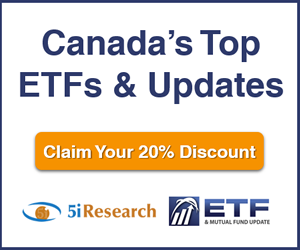 5i Recent Questions
Q: Focus: Forestry Sector. No tax implications. One position: IFP.
5i compared/ranked:
- 2018-05-21: CFP vs WEF (Tim)
- 2018-02-05: WFT, CFP, OSB, IFP, WEF, CAS (Victor)
Today, in terms of overall 3-5 year total return including dividends, with some growth, please rank referenced stocks, with basic reasoning.

As usual, thank you for continued wise advice.
Read Answer
Asked by Paul on July 16, 2018
Q: What are your top five materials sector picks at this time? Canadian and/or American listed. Thank you.
Read Answer
Asked by Marco on July 12, 2018
Q: I try to keep my portfolio close to your balanced portfolio. In this mix what would you replace SJ with?
ATD.B - BCE - BNS - BYD.UN - CCL.B - CNR - CSU - DOL - GC - GSY - KXS - MG - MX - NFI - PBH - PHO - PPL - SHOP - SIS - SJ - TD - TSGI - TOY - WSP



Read Answer
Asked by Andrew on July 10, 2018