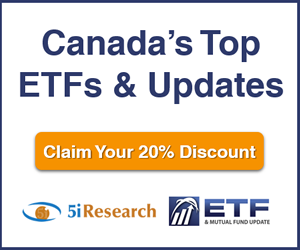 5i Report
MAY 21, 2020 - The company acquired the 'Primo' business and brand earlier this year and sold its other beverages business. The company now looks more interesting as a pure-play water company with a direct-to-consumer business model. Rating initiated at 'B+'.
Download Report
5i Recent Questions
Q: Hi Peter and Staff
If I already have a small position in NWC which is still in your income portfolio would you replace it with Primo ? In other words do you like it "better" and why ?

Thanks for all you do
Dennis
Read Answer
Asked by Dennis on May 22, 2020
Q: Appreciate u 12 tips today. Too many for me to buy now.Has lots of the big 6 can.banks & Qst (similar to Xbc).Please give me best 5 to buy.Txs for u usual great services & views. FYI China moves to impose HK security law causing drops in Asian markets esp HK( down 4.84% now) as well as US futures(Dow now down 139 after earlier up some 108)
Read Answer
Asked by Peter on May 22, 2020
Q: What's your current view on Primo for a buy and long term hold?
Read Answer
Asked by Henry on April 16, 2020